November 12th, 2018 Betting Tips: NFL, NBA, NHL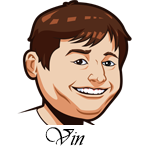 By
Posted:
November 12, 2018
(Photo credit: John Russell/Nashville Predators)
We finish up the NFL week with a game between the Giants and the 49ers. Yesterday's games did not provide a ton of drama and this one is unlikely to put a cap on that as it features two teams with a combined three wins and fourteen losses. Not good.
The big news over the weekend was the Minnesota Timberwolves trading Jimmy Butler to the Philadelphia 76ers for a package including Dario Saric and Robert Covington. This trade immediately improves the Sixers and puts them in the conversation for the best in the East. With the Celtics struggling so mightily early, you have to wonder if the top-3 in the East right now is Toronto, Milwaukee and Philadelphia.
We have tips in three sports today so let's get right into them.
#1 Sportsbook Online for Americans

Good deposit bonus, lot of unique bets & props. Excellent mobile & live betting.
NFL Betting Tips:
The 49ers can't be happy with how their season has gone, but in their last game they won 34-3 and you could see where this team would've competed this year had Jimmy Garoppolo not been injured. I think today we see that same glimmer of hope.
The Giants are a disaster. They have a potentially great running back in Saquon Barkley, but rank in the bottom third of the league in yards per carry. Eli Manning looks done and this team just doesn't encourage me at all. This feels like an easy home win.
NHL Betting Tips:
One of the hottest teams in the league right now is the Nashville Predators who look poised to make another run towards the Stanley Cup. They've currently won five in a row and have a ridiculous 8-0 record in road games. They head to Anaheim tonight and it looks like both of those runs should continue. The Ducks are one of the worst scoring teams in the league and I think they will fail to keep up with the Preds here.
NBA Betting Tips:
The Utah Jazz dominated the NBA with their defense last year, but that defense hasn't been there to start the season. They ranked in the bottom third of the league in Defensive Rating right now which is not really their identity and has them off to a 6-6 start. Their offense has been great though so once they right the defense, things could get interesting.
That said, it hasn't come around yet. While their opponent tonight, Memphis, has been playing great defense to start the season. A healthy Mike Conley and Marc Gasol has made all the difference and this team seems back to their old grit-and-grind persona. They are getting points at home tonight and with the way the defense is playing, I am taking those points.
One of the worst defensive teams in the league thus far has been the Washington Wizards. This team has star level NBA players, but they have just been a complete mess early and the team resembles a sinking ship more than a playoff team. This is another team that I believe will get better as the season goes on, but they are giving up a ton of points at home tonight and I don't think they should be. The Magic have played better than them this season and the Wizards have been a mess. Take the points.
#1 Sportsbook Online for Americans

Good deposit bonus, lot of unique bets & props. Excellent mobile & live betting.