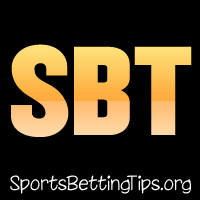 Follow @SBTSportBetting
Damn – Vin continues to crush it.
4-0 over the last two days. A 6-2 run for him.
Yeah great. No pressure on me at all.
He took the Celtics -3.5 last night. He missed Gordon Hayward being out but decided that wasn't enough of a factor. The Celtics covered quite easily with a 116-106 victory over the Mavericks.
Vin also took the Jazz -10. Big point spread but that didn't matter as the Jazz ran out 14 point winners with a 122-108 victory.
It was a fun night of NBA action. celtics now 8 in a row with that one blemish on their record.
Rockets vs Pelicans was a fun game. Rockets just squeaked that one. Raptors got thumped by the Clippers in a game with 4 lopsided quarters.
Tonight is another busy night with 8 games on the board. I'll try my best not to let Vin down. Stupidly I'm feeling the pressure.
Thunder vs Pacers Betting Tips:
Oklahoma are on the road here where they are yet to actually pick up a win. They are 0-3 on the road with losses to the Spurs, Rockets and Jazz.
I think they can turn that around tonight and bounce back off that loss to the Bucks.
Pacers are an interesting team lately. They started poor but are on a roll and have won 6 of their last 7 with only a tight OT loss to the Hornets in there. They're enjoying their basketball and that's always good to see.
I think the Thunder can contain Domantas Sabonis however here and that will be a big factor even if the rest of the team is stepping up. No news yet on whether Steven Adams will be back or not but I think he will.
I think this one will be settled outright although will take the points.
https://www.Bovada.lvThunder +3
Also that is all I am going to take today. I feel like after Vins excellent run I am overthinking things a bit.
If you're intested in Vins plays however, and after this run who wouldn't be, he likes https://www.Bovada.lvHeat -7.5 and https://www.Bovada.lvBlazers -2 .
He thinks the Heat bounce back after that bad road trip. He feels they're getting written off a bit due to that road trip but he thinks that they step it up against the Pistons without Blake Griffin. they have the depth and the scoring power plus the Pistons are a bit beneficial on the scheduling so far this season, yet are still 4-7. He likes the Heat to put up the numbers there.
For the Blazers pick he feels it's two teams that are panicking early on, however thinks the Blazers are the better team in regard to figuring it out. Damian Lillard is a key factor there in regard to that as he is a great leader and that will be a big help. Plus the Kings are missing De'Aaron Fox.
So there ya go – 1 play from me tonight then 2 from HOOPSTRADAMUS as he has been calling himself lately.
Enjoy the night.
Follow @SBTSportBetting