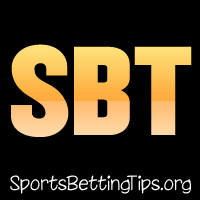 Follow @SBTSportBetting
Well last night was a night we'd like to forget.
We went with a rare 4 pick night. Those are always nerve-wracking to go with as you start thinking of the nightmare scenario of going 0-4. It's funny as providing tips you actually don't care as much if you go 1-3; there's just something about that reverse sweep that's crushing.
Unfortunately it happened.
We had Orlando Magic +7.5 and they lost by 8 points. Forget Aaron Gordon – that combo of John Wall and Bradley Beal stepped up again. We're starting to see more and more solid performances from those two and if you're a Wizards fan you have to enjoy that.
We had the Memphis Grizzlies +3.5 but the Utah Jazz beat them 96-88. It was a very disappointing performance from the Grizzlies who aren't too shabby offensively. Honestly I was just glad when that game was over – it wasn't a pretty game at all. We had the over in that one as well and it didn't come close due to how bad both teams performed.
Finally we had Spurs -3 but in a night with a couple of upsets that happened here as the Sacramento Kings went toe to toe with them the entire game and came out 104-99 winners.
Let's try and turn it around tonight. The 1-11 Cleveland Cavaliers hope to pull off their 2nd win of the season as they host the Charlotte Bobcats. The Denver Nuggets are also at home and look to end their 3 game skid as they host the Rockets. Finally the Warriors look to bounce back as they take on Atlanta.
Golden State Warriors vs Atlanta Hawks Betting Tips:
After the Warriors loss last night, I was blindly going to take them tonight to cover the point spread.
The Warriors are one of those teams where nothing else matters – if they want to run up the score and give a team a pounding they'll do it. After losing to the Bucks they beat the Nets by 16. After losing to the Nuggers they beat the Suns by 20.
We saw the same thing a fair bit last year. Not all the time but I just can't see the Hawks hanging with a motivated Warriors team. Yes Stephen Curry is out and that sucks as I was pumped to see him going up against Trae Young.
There's some stuff to fear like Warriors being on a B2B and the Hawks defensive performances as of late but I still think Warriors just go to town on them.
Honestly the methodical pick is the Hawks to cover with ease but I like a big bounce back. Head vs heart and the heart wins out.
https://www.Bovada.lvWarriors -13.5
Cleveland Cavaliers vs Charlotte Hornets Betting Tips:
The Cavs are stumbling a fair bit but I think we will see a solid defensive performance and a slower paced game tonight overall.
They're missing players such as George Hill and Kevin Love and that's a good thing because of the players they're missing everyone except Kyle Korver rank lowest on their defensive rating.
Injuries are actually helping their defense and I like that to continue tonight.
https://www.Bovada.lvUnder 219 points
Follow @SBTSportBetting