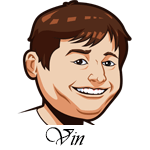 Follow @SBTSportBetting
The Minnesota trade of Jimmy Butler to the Philadelphia 76ers for Robert Covington and Dario Saric was completed yesterday and they should debut tomorrow. There are a lot of people who are saying that the Wolves didn't get enough in this deal, but this deal really helps their team now. Dario Saric will help stretch the floor with Karl-Anthony Towns and Robert Covington replaces at least some of Butler's defense. This team should've been focused solely on Towns for a long time and now they have no choice. He is a generational talent and I think he will flourish as the center of the system.
The big news of that trade is Butler to the 76ers though. His addition makes Philadelphia the only team in the NBA besides Golden State with three of the best 25 or so best players in the NBA. There will be fit issues here and you have to wonder if there is another trade on the way, Markelle Fultz doesn't really fit with this group and a trade for a power forward makes a ton of sense. There will be growing pains, but this should make them one of the top teams in the East.
Butler makes his Philly debut tomorrow. For today, we have three NBA games and a couple NHL tips as well. Let's get into that.
Notable Upcoming Bets:
NBA Betting Tips:
The Warriors lost in overtime to the Clippers last night and it was quite a contemptuous game. Kevin Durant fouled out of this game and there was a huge argument between him and Draymond Green at the end of regulation as Durant wanted to take the last shot and Green ended up turning the ball over. They are still without Stephen Curry who has an injury he's nursing right now.
That said, I think they are going to blow the Hawks out of the building tonight. They are likely mad about last night's loss and should be coming out angry here tonight. It helps that the Hawks are one of the very worst teams in the league and can't match them in talent.
NHL Betting Tips:
The Leafs will play without Auston Matthews tonight which is good for us as the line on their game against the Kings is much lower than it would normally be. Toronto heads to Los Angeles tonight where the Kings are really struggling early. They are 5-10-1 and are without both Jack Campbell and Jonathan Quick. The goaltending here is going to be a huge issue and I think the Leafs get it done without Matthews.
We lost our pick with the Predators yesterday, but that needed overtime and could've gone either way at the end there. I think they bounce back strong today in this game against the Sharks. San Jose has been heating up of late as they've won three straight at home. This is my most anticipated game of the night and I think we are going to see plenty of scoring from both sides in this one.
Bet Predators/Sharks Over 5.5 Goals
College Football Betting Tips:
Just one game on the slate tonight as Western Michigan plays Ball State on the road. Ball State has lost three straight with the closest game being by 22 points. At the same time, Western Michigan has dropped two straight by 27 or more. Neither team is coming into this in great form.
That said, WMU is the better team and they are favored by more than a touchdown for good reason. They have a very solid running game while the Ball State defense has bled yards. Easy pick here for me.
Follow @SBTSportBetting