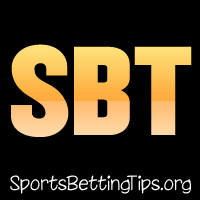 Follow @SBTSportBetting
A 1-1 night last night and man – I'll take it.
Late news came out that Draymond would be out for last nights game. That was disappointing as we had the Warriors obviously. As it is regardless of that and the situation with him and Durant the Warriors did a good job – it just wasn't quite enough. They were up by 14 at one point but Atlanta just kept pushing them.
We won with the under in the Bobcats vs Cavaliers game and that one felt good. I called the Cavs defense stepping up and they did so with an excellent performance in a 113-89 win. That was nice to see and it's always a good feeling when you're able to get a win that way.
Let's move onto tonight:
Cavaliers vs Wizards Betting Tips:
Obviously a bit concerned with the Cavs D being on a B2B but with their improvements in defence lately, and the way the Wizards are playing a more solid game with the foundation of Wall and Beal, I like this one to go under.
Wizards have strung two wins together and will be looking for a third. I do think they'll get it but that they'll have to work hard to get it and that the Cavs defense continues their progress. That or the Cavs offense doesn't show up at all and fatigue is an issue and so they can't hit triple points.
https://www.Bovada.lvUnder 218pts
Suns vs Spurs Betting Tips:
This is one where I am banking purely on a much better performance from a team and that is the San Antonio Spurs. They had a brutal outing in Sacramento. Even though they only lost by 5 points their shooting and turnover ratio was at its worst.
I have to think that Rudy Gay being back was a negative – sometimes that happens where a team just takes a bit to get back into the flow of things.
Home/road obviously isn't an issue with the Spurs who are generally a beast on the road. They're going up against the Suns who they beat 120-90 on the road on Halloween.
If Spurs are up for this they should walk all over them.
https://www.Bovada.lvSpurs -5
Lakers vs Blazers Betting Tips:
This is one where I am reacting more to a recent trend than anything else. Since the signing of Tyson Chandler it's changed the dynamic of the way the Lakers are playing. They have a solid backup in place for McGee and we're seeing that difference on the court. Lakers have saw their last three games with Chandler playing go under and he is adding a lot to their defense.
Blazers are an excellent offensive team but their O/U isn't going over either – 1-7 in the last 8 games and this one also looks like it should hopefully go under. I'm thinking more around the 218-220 point range.
https://www.Bovada.lvUnder 224.5
Follow @SBTSportBetting