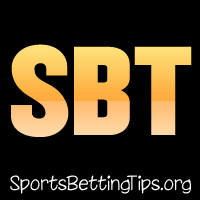 Ugh – two close ones yesterday but we landed on the wrong side of both.
I took Hornets -1.5 against the Grizzlies expecting them to step up. They did but it just wasn't enough as the Grizzlies also stepped up. It was a close game all the way throughout and I thought that the complete production of the Hornets would be enough, but alas it was not. An excellent performance from Memphis.
We also had Raptors/Blazers under 218.5 points. That one ended up going over by 1.5 points as Pascal Siakam stepped up big with 36 points. Surprisingly there Damian Lillard only racked up 9 points. The rest of the team stepped it up for the Blazers offense wise which I really didn't expect too much.
One more day then Vin is back. I'm counting the hours. Hopefully I can end this week on a winning note.
Let's see what we got:
Mavs vs Knicks Betting Tips:
Kristaps Porzingis will be looking forward to this game no doubt and his return here to MSG.
The Mavs lost to the Celtics on Monday but have had time to rest prior to this game. There's also absolutely zero shame in losing to the Celtics and they gave it their best shot.
On the road they have looked good lately. Over 130 points scored against the Cavs and Grizzlies. Over 120 against the Pelicans. I think we can expect a lot of points from them here.
The Knicks were able to beat them last time out in Dallas which was crazy. Knicks started big in that one.
The Mavs will be really, really up for this game I think. They'll want to respond after that Knicks loss. This is a must win game and I think they will deliver in style. Rick Carlisle is an expert at adjusting things and I think that will come into play in this one.
You look back at that game and it was all about the big men like Marcus Morris and Julius Randle. Those are the types of things the Mavs should be able to adjust with. I like Maxi Kleber in defence right now too I think that's a good little move that will pay dividends tonight.
https://www.Bovada.lvMavs -7