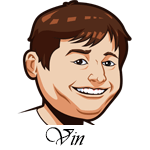 Follow @SBTSportBetting
The Browns came into the season with high expectations, but currently sit at just 3-6. Baker Mayfield is not having a great season and the connection with Odell Beckham Jr. just hasn't been what everyone expect it would be. He only has two games with over 100 yards receiving which is not what many had imagined for him.
In the Browns defense, they have had the hardest schedule in the league so far. Tonight's game with the Steelers should be a good match-up and is a good chance for them to get back towards winning ways.
The Steelers lost Ben Roethlisberger early in the season and Mason Rudolph has done an outstanding job replacing him with 11 touchdowns against 4 interceptions. He's done well out of Oklahoma State and tonight will be a good chance to review the rivalry with Mayfield who went to Oklahoma.
Notable Upcoming Bets:
NFL Betting Tips:
Pittsburgh Steelers at Cleveland Browns: The Browns defense has really given up the yards this season while the Steelers have won four straight. This is definitely a do-or-die game for the Browns, but I think they are going to have to score to make it happen. The offense needs to perform better than it has over the past several weeks.
While the Steelers will not lay down easily. Rudolph has seemingly gotten better every week and the offense is really gaining a level of comfort. I am expecting this game to be reminiscent of some of the wars these two had in college. Multiple TD passes from each and an over.
College Football Betting Tips:
North Carolina at Pitt: North Carolina has had some really high scoring games this season and posting some big numbers on the offensive side. They run into a tough match-up tonight with Pitt who has a really nice defensive team. They are allowing 85 yards per game to the run which is a far cry from North Carolina's 168 yards per game average. The big difference here is the defenses. Pitt has been very stingy while North Carolina has let teams run all over them. If Pitt is able to establish the run here, a very good chance, then I think their defense holds for the win.
NBA Betting Tips:
Miami Heat at Cleveland Cavaliers: The Heat bounced back after a tough road trip with a big home win. Now they head back on the road to Cleveland.
The Cavs aren't going to be very good this season and this is a bad match-up for them. Cleveland relies more on their front court than just about any team in the league, but that won't be a good match-up for them here. The Heat are 5th in the NBA in rebounding percentage and 4th in Defensive Rating. They are a much better squad here and they should win all the key match-ups. No problem laying these points on the road.
Dallas Mavericks at New York Knicks: Another game where I have no problem laying the points. The Knicks are on the verge of firing coach David Fizdale which is not even close to the problem with the team. Things are so dysfunctional there right now and there will be no better example of that than tonight against the Mavericks.
The Knicks savior was meant to be Kristaps Porzingis and now he returns in a Mavs uniform. A sign of all that went wrong here. I think Porzingis is going to be hyped for this one, I think Luka Doncic is a true MVP candidate, and I think the Mavs are going to win big on national TV.
Follow @SBTSportBetting