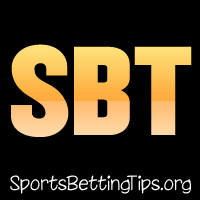 Follow @SBTSportBetting
A frustrating 1-2 last night.
The Cavs/Wizards game went as planned. That one felt great. I felt either the Cavs defense would step up or they'd be a bit fatigued being on the 2nd leg of a B2B and their offense wouldn't. After a fast first quarter the game settled down a lot and it went under by four points.
An absolute shocker in Phoenix as the Suns thumped the Spurs 116-96. Spurs I don't know what happened. I was feeling great after that second quarter then Suns came out and absolutely whooped them. Spurs defensively looked atrocious and that was just frustrating. Rudy Gay being out was an annoying one too as I was thinking with his second game back they'd get flowing.
Lakers/Blazers was what it was. Saw a trend with Tyson Chandler back and went with it and nope – way over. And a reminder that betting unders when a guy like LeBron James is on the court and can put up 40+ points on a whim is never a good idea ha. Figures that on the night I tip an under in a Lakers game LeBron is like "Oh cool I'm gonna have my best game in a Lakers jersey yet".
The Butler era in Philly didn't get off to a good start. I was at a bar on Saturday just after the trade went through and had some random person telling me that the Butler trade meant the "76ers are guaranteed the championship this year". Okay buddy. I haven't heard such ridiculousness since Vins tips on Monday.
Only three games tonight and the way the Warriors are right now, that's one of those games where I just look at it and say:
Actually I feel that one about the Spurs game too ha.
Hawks vs Nuggets Betting Tips:
The Denver Nuggets are struggling going into this one. They have lost four straight. You'd think they'd be super up for this game but the point spread is a hefty one at 12.5.
Trae Young is coming off a bad game against the Golden State Warriors and he is someone I like to step up tonight. From everything I've read from that guy I think he takes that sort of thing personally and will be a standout tonight.
I do think the Denver Nuggets break out of their slump and win but even with Young having a bad game the Hawks got 103pts against the Warriors. I like them to make a game of this. Nuggets have been starting slow and looking tired early and I think Hawks can get off to a big fast start.
https://www.Bovada.lvHawks +12.5
Follow @SBTSportBetting