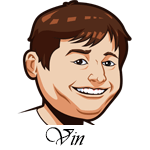 Follow @SBTSportBetting
Here we go, now this is a Thursday Night Football game we can sink our teeth into. While the results haven't been quite what either of these franchises has had in mind this season, these teams are both on the outside of the playoff hunt with two great quarterbacks on each side of the football. These teams have played some of the most memorable football games over their past couple of seasons and this one should be filled with the kind of drama we've come to expect from these two teams.
The Packers need a good performance here as Mike McCarthy is very much on the hot seat. This team's offense has really sputtered early in games before Aaron Rodgers takes over and does what he does best. They had a big win against Miami last week that epitomized that as they were up 14-9 at half and ended up winning 31-12.
For Seattle, they have really gotten the running game back on track. They have over 113 yards in their past seven games and have really put it together on that end. They have three losses in that span, but two of them were against the Rams that could've easily gone the other way. This team is trending in the right direction right now.
Notable Upcoming Bets:
NFL Betting Tips:
This should be an interesting match-up as the Seahawks have done a good job of keeping the passing game of other teams down, except when they faced elite quarterbacks which is exactly what Rodgers is. The Packers offense has been very good against the run themselves over the past four weeks, but the Seahawks defense has been good at limiting runs there as well.
What this game comes down to is if Seattle can get going good enough in the first half to hold on for the second. The Qwest Field advantage hasn't been as powerful as it once was, but I expect this team to play well in the first half here. The running game should be able to break out, the Packers have allowed 120+ in last four games, and that will get Russell Wilson going. This line is pretty standard, but I think it's right on. Seattle should win a close one.
NBA Betting Tips:
The game of the night is the Rockets and the Warriors. Everyone has been talking about the drama for the past three days and I feel like that has messed with the gambling lines. Based on what we've seen this season, the Rockets have no business being favorites in this game. I don't care if Stephen Curry is out, this is still the best team in the NBA. Kevin Durant, Klay Thompson and Draymond Green are grown men and they know the best way to settle the drama is to win. Which is exactly what they'll do tonight.
I love going against teams in Denver, but this one is a bit too far the other way. The Nuggets have lost four straight and things aren't quite right there right now. They should get back on the winning side tonight, but this line is just too high. The Hawks have played teams tough and with the slow pace of Denver, I think they can keep this one close.
Follow @SBTSportBetting