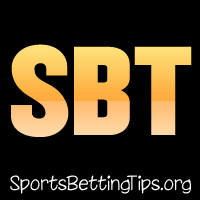 Follow @SBTSportBetting
An 0-1 record last night and it wasn't a pretty one.
The Hawks looked like a nice bet with the biggest positive line of the night at +14 against a struggling Denver team. What we got instead was one of the biggest blowouts of the season with the Nuggets winning 138-93. The lesson, to me, is: when you love a team for their home team advantage in elevation, don't go against them at home.
A big Friday night with a ton of games. I'll personally be going to the Bucks and Bulls game. Thanks to national television, this one starts at 8:30 local team. Weird, but I can't wait to see Giannis Antetokounmpo and the gang. They really got screwed in their last loss against the Grizzlies with some inexperienced referees so I am expecting them to come out huge tonight. I kind of like the under here and the Bucks, but I realize I am clouded and won't be tipping it.
The biggest game of the night is the Celtics at home against the Raptors. Toronto won their match-up earlier this season and has looked like the better team thus far this season. Boston has rotation things to figure out, but you have to think they'll be up for this game. Should be a good one. I'll be skipping that one, but I do have two other games that I like tonight. Let's get into those.
Utah Jazz vs. Philadelphia 76ers Betting Tips:
Jimmy Butler is making his home debut for the Sixers here. The first game was kind of a mess as both him and Ben Simmons seemed to defer to each other. Joel Embiid continued to dominate, but one of those two needs to figure out who is the "Chris Bosh on Miami" of this team. It will be difficult and there may be some growing pains. That said, I love their lineups now. JJ Reddick and Wilson Chandler in the starting lineup with those two gives them shooting and Markelle Fultz is a much better fit on the bench. The crowd should be hot this one and Philly is 7-0 at home this year.
The Jazz are coming off the most embarrassing loss as they lost by 50 to the Mavericks. This was a team that was expected to be a top-4, top-2 seed in the West and they lost like that to a lottery team. That wasn't just one game as they have really struggled for the past week plus. I am expecting a bounce back here, but I'm not sure it will be enough. The existence of Rudy Gobert will inspire Embiid in this one and I think we could see Butler going hard at Donovan Mitchell.
https://www.Bovada.lvBet 76ers -2.5
Sacramento Kings vs. Memphis Grizzlies Betting Tips:
It's time to figure out what the deal is with the Kings. They've had a very favorable schedule early which has led to the 8-6 record. They've won seven of their past ten with the only losses being to the Lakers, Bucks, and Raptors. Three teams with three of the ten best players in the NBA in LeBron James, Giannis and Kawhi Leonard.
Outside of those, De'Aaron Fox, Buddy Hield, and Willie Cauley-Stein have been balling. I really like the way this team plays and I think they give Memphis fits here. Don't sleep on Nemanja Bjelica who has been huge for this team.
Marc Gasol and Mike Conley are solid and Jaren Jackson looks like a player in this league, but the next group is a lot of question marks. Garrett Temple? MarShon Brooks? Shelvin Mack? It's hard to tell if this is small sample size or veterans fitting into new roles.
I can see the Grizzlies winning this game, but I don't think they deserve to be laying this many points. The Kings are far more athletic and while the two stars of Memphis are the better, I like the rest of the group with Sacramento more.
https://www.Bovada.lvBet Kings +7
Follow @SBTSportBetting