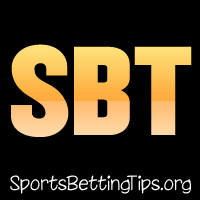 Follow @SBTSportBetting
A 1-1 record last night.
It happened again. We had the Kings +7 and the final score was 112-104, an eight point deficit. This one hurt as with two minutes left, the score was 107-104 after a De'Aaron Fox pull-up three. They wouldn't score the rest of the game and we lost the bet. Tough, but that's the NBA for you.
We did get the win going with the Philadelphia 76ers who won 113-107 over the Jazz. Jimmy Butler enjoyed his home debut with 28 points, 7 assists, and a salty post-game interview.
We have another full slate today. My system likes Brooklyn +5 at home, but without Caris LeVert I'm not sure how much I trust the numbers there. I'm also staying away from whatever is going on in Golden State. They could bounce back tonight and win by 20 or lose by 20. I have no idea what to make of them. I do have three games that I am liking today though so let's get right into those.
Charlotte Hornets vs. Philadelphia 76ers Betting Tips:
This is a schedule alert game for the Sixers. While Butler is probably immune from that one, the rest of the team should be tired right now. They played the one game post-trade shorthanded and the stars played heavy minutes and the team is considering sitting Joel Embiid for this one. This is their fifth in eight days, third in four and the second half of a back-to-back.
That said, based on the stats of the season it is looking like the Hornets are the better team right now. They have a +5.2 point differential on the year and have been 4-2 at home this year. Kemba Walker has been bombing this year and I like what I've seen from Malik Monk. I think the Hornets win this one.
https://www.Bovada.lvBet Hornets -2
Utah Jazz vs. Boston Celtics Betting Tips:
Another team with a tough night of scheduling is the Jazz. This is third third game in four nights, second half of a back-to-back, and the fourth game of a five-game road trip. They've lost six of their last nine games and I don't like what I've seen from this team of late. They looked better last night, but Donovan Mitchell's 31 points is kind of hollow with zero assists. Rudy Gobert, the king of defense, had a -26 plus/minus last night so there is something wrong here.
Boston's defense has been the best in the NBA this season and they have been very solid at home this year. They are 5-1 straight up and 4-2 against the spread in Boston on the season. Kyrie Irving absolutely went off last night and this team is starting to put it together. I like them to hold court at home tonight and grab a win against this struggling Utah squad.
https://www.Bovada.lvBet Celtics -4.5
Sacramento Kings vs. Houston Rockets Betting Tips:
They fell just a point short of covering the spread yesterday, but I still like what I am seeing from this team. De'Aaron Fox is not afraid of the moment late in the game and this team plays a very good modern style of basketball. They are getting big points here tonight and I'm not quite sure why.
Houston looked great in their last game, but I think that had far more to do with the drama (and lack of Stephen Curry) of the Warriors than their own play. I still don't feel like this team has enough shooting. James Harden can go off, but I just don't see this team winning by 12+. Give me the points.
https://www.Bovada.lvBet Kings +12.5
Follow @SBTSportBetting