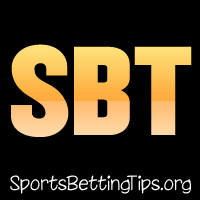 A 1-1 record last night.
I really thought we were going to be 2-0 last night. The Raptors were up 60-53 at halftime and they were looking great. We were getting the +3 points here and it looked like this one was going to come in easy. Then the Raptors had this second half:
Pascal Siakam had a really rough second half and Luka Doncic continued to do his thing with 26 points, 15 rebounds, and 7 assists.
We did get the win with our early pick of the Bucks. The Pacers had a ton of injury issues in this one and we could've a lot more than we did here as the Bucks won 102-83. Giannis Antetokounmpo had 26 points, 13 rebounds, and 6 assists in only 28 minutes.
Golden State Warriors vs. New Orleans Pelicans Betting Tips:
The Pelicans are a team that I think is a lot better than their record states. They have a good young core of players that is just learning how to play together and they've dealt with some injury issues early. What hasn't helped is they have had the sixth toughest schedule in the league thus far this season. Playing high quality teams while also dealing with injuries and a new team is tough.
They get a break from that today as they play the Golden State Warriors who practically wrote the book on injuries. They are now going to be without D'Angelo Russell after already losing Stephen Curry.
This is a pretty must-win game for the Pelicans if they hope to turn their season around at some point before Zion Williamson's return. The Pelicans play a similar style to the Warriors so they should be prepared for it and a home win seems likely.
https://www.Bovada.lvBet Pelicans -5
Atlanta Hawks vs. Los Angeles Lakers Betting Tips:
Trae Young is listed as probable for this one, but the Hawks issues go beyond that. Vince Carter is out as well as Kevin Huerter and John Collins. That's a big chunk of this team's core and we've seen the results. They've given up 120+ in five straight games. There is a reason the Lakers are favored by 13.5 here.
The Lakers should beat them tonight, but I am not expecting a huge blowout like some of the games we've seen. For one, the Lakers don't have enough shooting. They can win big, but I don't think we'll see an enormous point total from them without all the shooting. Secondly, if they get a big lead I can see this team limiting LeBron James and Anthony Davis' minutes. These two carry a big load for this team so any chance to rest them should be taken. They can get out to a big lead, but I don't think we'll see a heavy load from either of these guys. Similar to what we saw with the Bucks last night.
Both of these teams have gone under more than over this season and I think that continues here. The Lakers play at a slower pace and they should be the ones controlling the flow here.
[geoode id=6]Bet Lakers/Hawks Under 218 points