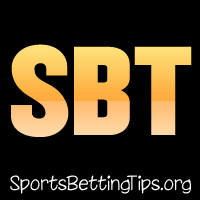 Follow @SBTSportBetting
Welcome to November.
We ended October on a 1-1.
The Pistons/Lakers game was an interesting one because stats wise, you'd have to go with the Pistons.
However when I started looking at it yesterday I kept getting put off by Detroit until it just made sense to go with the Lakers with the points. The Lakers did the business with a big win over the Pistons.
We had the Nets -5 but the Suns upset them last night 122-114. Brooklyn blew a lead in the 4th quarter. The Suns had an absolutely massive 4th. That was very frustrating.
Russell stepped up big as expected but that was not enough unfortunately.
It's a busy night and I've looked over it and here are my thoughts:
Rockets vs Knicks Betting Tips:
Who would think I'd get to type "The Knicks are on a 3 game winning streak coming into this one"? Yet here I am typing just that very thing as the Knicks go for their first 4 game winning streak in a long time.
However I think it ends here and will be taking the Rockets -5.5. I believe a lot of teams are underrestimating the New York Knicks and that's not helping things. Look at the way they grabbed that huge lead against the Nuggets the other night – Denver just could not come back from that at all even though they tried.
Porzingis is damn solid but the Rockets restrained him last season when they played and I like them to do that again. After their losses I also like them to bounce back.
Rockets -5.5 is my favourite play tonight.
Raptors vs Nuggets Betting Tips:
We like the Raptors +1.5 tonight. The Nuggets PG situation is terrible and they can't handle Lowry.
The Raptors showed against the Blazers it's not just about their offense – their defense can play damn good as well. That's impressive to see. The Nuggets are in a bit of a rough schedule situation at the moment and while they're at home and will be happy to be off the road I think fatigue will still be an issue for them.
Turnovers might still be an issue for them at home where they seem to be more aggressive. Yeah they were better on the road with turnovers but there's always a big difference there.
We're going with Raptors +1.5.
Follow @SBTSportBetting