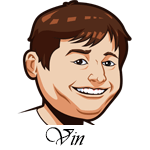 Follow @SBTSportBetting
You have to think that when they put this Thursday Night Football game on the schedule that they were expecting big things. The 49ers were looking to break out with Jimmy Garoppolo this season and the Raiders looked to be making moves as they brought in Jon Gruden as coach.
Garoppolo went out for the season early and the 49ers are now 1-7. Jon Gruden has been a disaster as head coach with a 1-6 record and this team looks like it will be a full rebuild. This is a match-up of two teams with high hopes that no look headed for the top of the draft.
Thankfully, we have some good college football and basketball tonight. The Bucks are the last undefeated team left and face their toughest challenge of the season as they play the Celtics in Boston. It's looking likely that Giannis Antetokounmpo will be back for this one so this should be a good one between two of the Eastern Conference's best teams.
Notable Upcoming Bets:
Oakland Raiders vs. San Francisco 49ers Betting Tips:
Despite the 49ers record and the loss of Garoppolo, the offenses hasn't been that bad. CJ Beathard is probable for this one and I think he will play. Turnovers have been an issue, but he's put up some good numbers. He should definitely get the chance to do that against this Raiders defense.
San Francisco will primarily run the ball though and that's where Oakland has really struggled. They are allowing 144.7 yards per game on the ground and I expect the Niners to take all of those. This won't be a fun game to watch or anything like that, but the Niners are a nice play here.
College Football Betting Tips:
I'm not quite sure I understand why the line on this UCF game is -10.5, but I'm happy that it is. The Central Florida offense is killing it with 537 yards per game and I just don't see Temple having the firepower to keep up with them. UCF is undefeated and I think they will stay undefeated tonight. This line should be 14+.
NBA Betting Tips:
The Milwaukee Bucks have been killing it thus far this season and the addition of coach Mike Budenholzer has been amazing for them. A lot of talk has been about their offense and how they are bombing threes, but not enough credit has gone to their defense. They are keeping other teams off of the corner threes and are really shutting teams down right now.
I think that plays well tonight against the Celtics. This is a great team, but they are clearly going through something right now. The offense has really struggled and they've lost some games to teams they really had no business losing to. I like the Bucks to come through here and continue their East dominance.
The Kings really paid for us on Tuesday and I am starting to think this team might be pretty decent. De'Aaron Fox is really shining early and I love this match-up against the Hawks. Atlanta just doesn't impress me and while they've done some good things early, this is a negative team that will be in the lottery before it's all said and done. Why not start now?
Follow @SBTSportBetting