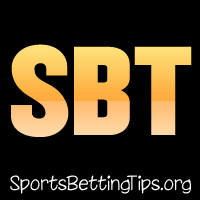 Follow @SBTSportBetting
A tough 1-2 night on Saturday as we lost the night by just -0.5. Those are always tough.
The Warriors laid -8.5 and won by eight. The Warriors were a victim of their own success here as they had a 47-15 run in the third that pretty much sewed it up. They ended up losing the fourth quarter by two points which ended up costing us the win.
Thankfully we had our beloved, reliable Boston Celtics doing a number on the Atlanta Hawks to give us a win on the night. Boston has been great for us on the young season and they will continue to be a team we monitor every night of the season.
Last night we elected not to put up any tips.
We're back for the week now with two big games tonight. We like what we're seeing from the schedule tonight and are feeling pretty confident about these picks. Let's take a look at what we have and get back to winning.
Washington Wizards vs. Milwaukee Bucks Betting Tips:
The Milwaukee Bucks return home to face the Washington Wizards tonight. They were on quite the run, winning four straight after acquiring Eric Bldedsoe, but they are coming off their worst loss of the season against the lowly Dallas Mavericks. Expect them to bounce back in a big way tonight.
Washington will come into this one a little bit beat up. John Wall is currently listed as questionable for tonight's game and they are on a back-to-back having played in Toronto yesterday. The Wizards have been a bit of a disappointment this year with just a 9-7 record that we could see drop tonight.
The Bucks have looked like a completely different team since adding Eric Bledsoe and we really like the way they have been playing as of late. The rest factor and injury to John Wall should be enough to take the Bucks -5 over the top tonight.
Boston Celtics vs. Dallas Mavericks Betting Tips:
The Boston Celtics have been the unofficial team of NBA Tips all season long and there is no reason to stop that tonight. They are on a fourteen game winning streak and tonight face off against one of the worst teams in the NBA.
Dallas has a Net Rating of -8.4 and have a ridiculously bad defensive rating of 108. You throw in the way that the Celtics play defense, Kyrie Irving and everything else and this could be a very, very ugly night for the Mavericks. They just won that game against the Bucks over the weekend, their surprise wins are probably going on hiatus for awhile now. This is not a great basketball team and the Celtics should be able to take full advantage of that here tonight.
Boston has just been doing everything right thus far this season and they show no signs of slowing down. They are on the road tonight, but the line feels low given the opponent and their level of play. Boston -6.5 is a great play tonight and we are all over it.
Follow @SBTSportBetting