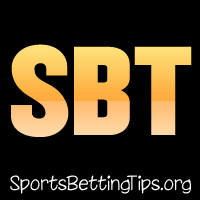 Follow @SBTSportBetting
The NBA was off yesterday thanks to the Thanksgiving holiday in the US. The NBA gets Christmas while the NFL gets Thanksgiving, that seems to be the way this works. This is a good set and break point for the league. Teams can rest up and everyone is back on the same page before the grueling schedule kicks back in. There are a ton of games on the slate tonight, fourteen games to be exact. There are some good match-ups and with the first game tipping off at 11am eastern, you could watch NBA all day if you were so inclined. Who needs Black Friday shopping?
An absolutely full slate and we have two games that we like tonight. Let's get right into them.
Phoenix Suns vs. Milwaukee Bucks Betting Tips:
The Milwaukee Bucks have been absolutely dominant at home this season. They have an efficiency differential of +17 in their home games. That is amazing, especially when you consider the quality of opponents that they have played there. They've only lost once all season on their home court and I find it hard to believe they will start now. Giannis Antetokounmpo has looked like the leader for the MVP thus far this season while Khris Middleton is doing a lot to get himself paid this summer.
For Phoenix, this is a bad match-up for them. The Bucks score at a very high efficiency and have a number of weapons while the Suns struggle on the defensive end of the court. I just hate this match-up all around for them and I could see Brook Lopez having a big game as DeAndre Ayton gets lost on defensive. Barring a crazy Devin Booker night, I think the Bucks absolutely blow this game way.
https://www.Bovada.lvBet Bucks 13.5
Utah Jazz vs. Los Angeles Lakers Betting Tips:
Two things have happened with the Lakers that have been very encouraging to me. First, they added Tyson Chandler and are no longer being brutalized by the lack of back-up center. Second, LeBron James decided to turn it on. It started with the game that he passed Wilt Chamberlain on the all-time scoring list and has continued onto today. If he is going to be on, to get his team well above .500, look out. There's a reason people said that adding the best player in the world could change this whole franchise. It doesn't matter who you put around him, he can make them a great team. Just look at his Cleveland years without Kyrie.
The Jazz have been struggling and these two teams are going in opposite directions. The key stat I am looking at here is the last five games. The Lakers have a +3.6 differential in that timeline while the Jazz are -16. Yeah, that's bad. While I like the Utah Jazz as a team, they have enough players under performing and weird mixes that I don't trust them right now. LA is at home and LeBron is cooking. This one is easy money to me.
https://www.Bovada.lvBet Lakers -2
Follow @SBTSportBetting