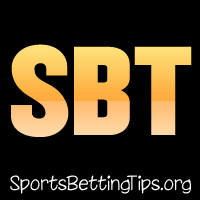 Follow @SBTSportBetting
A 1-1 record last night.
The Bucks did it again. They came out slow in the first half, but this time they paid for it and lost the game in the final seconds. This is just nuts to me. They rallied back into this game and gained a six point lead with a little over three minutes left in the quarter. I thought this one might be close, but they could pull it off with free throws if we were lucky. Instead, they didn't score again and they lost the game. Jamal Crawford hit a game winning shot and Khris Middleton's three left his hand after the clock expired. I think this was just a classic case of a team overlooking their opponent. This is the NBA, don't do that.
The Lakers got the win over the Jazz though to even up our record for the night. Donovan Mitchell left this game early for the Jazz which could've contributed to the loss, but the Lakers got a big performance from Brandon Ingram (24 points, 6 rebounds) and a classic LeBron James game of 22 points, 10 rebounds, 7 assists.
Not as big of a slate tonight with seven games scheduled for this evening. I have one pick for tonight, but first a few thoughts on some of the other games.
Chicago Bulls vs. Minnesota Timberwolves: The Bulls have really been bleeding posts as of late. They are a tough offensive team, but they are -12 efficiency on the road and -16 over their past five games. They are good when making threes, but if they're not? Look out. Minnesota seems to have recommitted to defense post-Butler and is playing at a slower pace, which benefits them. I'm not fully ready to trust them, but if this line was just a bit lower, like -9, I'd be on it. As it stands, -10.5, I'm going to pass.
Denver Nuggets vs. Oklahoma City Thunder: I feel like things have swung all the way the other way with both of these teams. They both started at opposite ends to the point where Denver was overrated and OKC was underrated, but now the opposite is true. OKC should probably be favored here at home, but -5.5 is a bit steep to me. Denver has the better efficiency numbers overall and they just lost another wing in Hamidou Diallo. I'll be monitoring this one.
Houston Rockets vs. Cleveland Cavaliers Betting Tips:
The Rockets offense is back. They've won five out of their past six games and are starting to cook. James Harden is heating up and this team will have everyone forgetting about those early season woes in a month. What surprises me about this game is just how low the total is. The Rockets would've blown this total away in five out of their past six games, and I think they'll blow this one away too. They are clicking right now.
Plus, it's not like the Cavs are playing much defense these days. Their defensive efficiency of 114.8 is one of the worst in the NBA. This definitely feels like a game that the Rockets can score 115-120. That means we can hit the over without the Cavs even scoring a 100. I like that play. Go with this at 210, but 212 is about my max for this one.
https://www.Bovada.lvBet Rockets/Cavs Over 210
Follow @SBTSportBetting