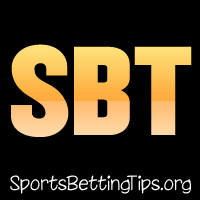 A 1-2 record last night.
This is why I hate unders. You just never know what is going to happen. The Clippers and Rockets game was perfectly on pace for the under after three quarters. An 84-80 game at that point which had us with about ten points of wiggle room on the under if they kept up that pace. They did not keep up that pace. The fourth quarter saw both teams absolutely explode as the Clippers scored 42 and the Rockets scored 35 to send the game way over. James Harden had a huge 37 points, 12 assists and 8 rebounds in the loss.
Our other loss was the Lakers -4.5 at the Thunder. They managed to win this one outright 130-127, but the fourth quarter did not see the Lakers pull away like you'd expect them to. Anthony Davis had 33 points while LeBron James had 12 assists, continuing his lead in that category in the NBA.
We got the win with the 76ers over the Spurs. We laid points here, but the Sixers won by 11 to easily cover. Joel Embiid had 21 points and 14 rebounds.
Toronto Raptors vs. Atlanta Hawks Betting Tips:
Toronto is really experiencing a breakout season from Pascal Siakam as he's based assumed the role that Kawhi Leonard left behind. He's tough and a danger to play against. He leads the team against the Hawks tonight who were destined for a lottery spot all season long. The suspension of John Collins really hurts this team while rookie Cam Reddish is out for this one. That leaves it as the Trae Young show and I think Toronto has the defensive players to handle him efficiently.
Toronto has been much better than everyone expected post-Kawhi and this is yet another chance for them to prove that. I am expecting a big win for them here.
https://www.Bovada.lvBet Raptors -7.5
Portland Trail Blazers vs. Cleveland Cavaliers Betting Tips:
This is a really do-or-die game for both teams. The Cavs have lost six straight games while the Blazers have lost three straight. Someone needs to grab a win here and I believe it will be Portland.
It's been a rough start to the season for the Blazers, but this is a match-up that I think they can win. The backcourt of Damian Lillard and CJ McCollum remains dangerous, even as the front court is depleted. Lillard should be playing tonight which is a huge boost. The addition of Carmelo Anthony is an interesting choice, but the man still has some talent as he showed last time out against the Bucks. Any help in the front court is good for this team right now.
The stat I am looking at here is the Cavs allowing opposing teams to shoot 37% from three on the season. That's one of the higher numbers in this league and that should benefit the Blazers here tonight. We know that Lillard and McCollum can shoot the lights out, and that should be enough to carry them tonight.
https://www.Bovada.lvBet Blazers -4.5