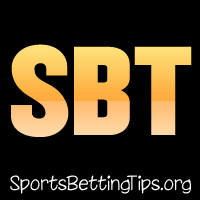 Follow @SBTSportBetting
A strong 3-1 record last night.
We started with the early game where the Nets +4.5 played the Blazers tough, only losing by two. Portland put up a lot of points, but they didn't really show any defense which could be tied to that early start.
Boston -7.5 got back to their winning ways rather easily against the Magic. That team is really something else.
Our lone loss was Toronto -2 at Indiana where they lost the game outright. Perhaps we underestimated the Pacers a bit in that one.
The last win of the night was Denver who were -6, but beat a Conley-less Grizzlies team by 12. That is a tough home team right there.
Enough about yesterday though. Let's continue the winning ways and get right into today's tips.
Philadelphia 76ers vs. Orlando Magic Betting Tips:
The 76ers are turning into a real dangerous team. They look like a playoff team for sure and seem to improve with each and every game. They'll be without Ben Simmons for this one, but the match-up is still very nice and we think the team will react strongly to that adversity.
Orlando has been on the opposite path and things are getting bad down there. Last night was their seventh straight loss and we don't picture things getting much better here. This is a wager baller alert, Philly -6 is going to win this one easy.
Boston Celtics vs. Indiana Pacers Betting Tips:
Here's the thing, both of these teams played yesterday so they both get the back-to-back penalty, the Pacers will be without Victor Oladipo and the Celtics have been one of the best teams in the NBA this year.
I feel like a broken record, but the Celtics are just too good to lose to a weakened team like the Pacers. They are well coached and have one of the best players in the NBA. We're sticking with them. Celtics -3.5 is our play.
Milwaukee Bucks vs. Utah Jazz Betting Tips:
The Jazz have beat what I would call a quality opponent one time in November and that was against the Blazers on November 1st. Since then they've lost Rudy Gobert and seen their wins go down significantly. Last year's playoff team should be on the outside looking in.
We like Milwaukee because we don't like the Jazz all that much, but also for the same reason that we always like Milwaukee: GIANNIS~! They should be well rested for this one, last playing Wednesday, and there isn't anyone on the Jazz that we think can slow him. This should be one of those games and the Bucks -1.5 should roll.
Los Angeles Clippers vs. Sacramento Kings Betting Tips:
After losing nine straight, the rumors that the Clippers finally quit on coach Doc Rivers intensified. This team just doesn't seem to gel and they are in need of a change. A change on offense, defense or personnel. Just something because this isn't working. They finally broke the losing streak against the Hawks, but are they truly back? Or is this thing just broken? Tonight will be the test of that.
The tough thing is they are playing the fifth game of a road trip here and Sacramento isn't the easy win that they once were. They aren't a playoff team or anything like that, but they aren't a pushover.
We're taking a "believe it when I see it" approach to this Clippers team and are going against them tonight. The Kings +4.5 are a tough win on their home court and they could easily beat LA tonight.
Follow @SBTSportBetting