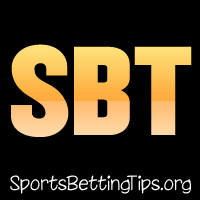 Follow @SBTSportBetting
1-1 on Wednesday as the extra -1.5 cost us in Timberwolves game. There were no games yesterday due to the holiday in the United States, but the NBA is back in full force tonight.
There is a complete lineup of games and we have some tips that we really like tonight. Let's not waste any time and get right into it.
Portland Trailblazers vs. New York Knicks Betting Tips:
At first glance I was all about Portland in this one, but then I saw the start time: 12:05 eastern. That's 9:05 pacific time which is what the Blazers normally play at. That means that this is basically a morning game for them. They've been on the road for a few days so they'll be a bit adjusted, but overall this is still a morning game for that team and NBA players aren't known for getting up early. Quite the opposite.
There was a holiday yesterday and some players were likely traveling. That's a recipe for disaster. Brooklyn +4.5 has a big advantage today.
Orlando Magic vs. Boston Celtics Betting Tips:
Remember when the Magic were good? That seems to have cooled quite a bit as they are in the midst of a six game losing streak. Things don't get any easier tonight as they face the best team in the East in the Boston Celtics.
Boston just had their own sixteen game win streak snapped, but there is no better time to start it back up against a struggling team. They played the Magic once during that run and won by 16. There could be a real similar result today and I wouldn't hesitate laying the points in this one. Boston -7.5 is our play.
Toronto Raptors vs. Indiana Pacers Betting Tips:
The Raptors have quite a different record than Boston, but they are right there with them in Net Rating as the top team in the East and fourth in the NBA. They have REALLY upped their scoring this year as they've begun shooting more threes which has helped them to a 109.9 offensive rating. That has been the difference and we have a feeling that they are going to start doing a number on teams.
The Pacers are a perfect candidate for that. They have played admirably this year, but they also give up a lot of points. I think a lot of their wins have come against under prepared teams and I wouldn't say that about Toronto.
This is a great place to grab the Raptors -2 as they'll come in at even strength here with the holiday yesterday.
Memphis Grizzlies vs. Denver Nuggets Betting Tips:
This is one of the worst scenarios possible for the Grizz. No Conley and they are playing on the road at a higher altitude. Denver is a really tough place to play and I think they'll rally around the loss of Paul Milsap here as well.
Don't overthink this one too much. Without Conley, the Grizzlies aren't the same team and any team in the NBA has trouble playing at Denver. Nuggets -6 is our play here.
Follow @SBTSportBetting