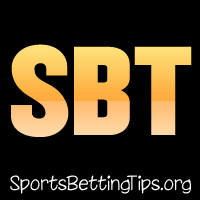 Follow @SBTSportBetting
A 2-1 record last night.
We took the Minnesota Timberwolves -4 last night on the belief in Karl-Anthony Towns and he did not disappoint. He finished with 28 points, 13 rebounds, and 8 assists in this one and was just dominating. Andrew Wiggins added 25 and the Wolves covered easily with a final score of 125-113.
The Lakers -5 were another road favorite we took and they did exactly what we thought they'd do as well. LeBron James was unstoppable once again with 33 points and 14 assists. He leads the NBA in assists per game by a wide margin and that would be quite the accomplishment to lead the league in that category for the first time in his career. LaMarcus Aldridge of the Spurs had a good scoring game, but he was dominated on the boards by Anthony Davis who finished with 12 reboundsa and 19 points.
Our only misstep of the night was taking the over in the 76ers and Raptors game. This one started out promising with a 34-28 first quarter, but the Raptors really locked down in the second quarter as they held the Sixers to just 15 points. The third quarter was another shine of light as the teams combined for 61 points, but then in the fourth the Sixers scored just 16. Very up and down game in terms of offense versus defense.
Only two games on the slate tonight, let's take a look at what we have.
Los Angeles Clippers vs. Dallas Mavericks Betting Tips:
This game should be a lot of fun. The Clippers are one of the best teams in the NBA with Paul George and Kawhi Leonard looking great together. While the Mavericks are really clicking into place with Luka Doncic looking like an MVP at the age of 20. The Mavs have won five straight games and their last three games have seen them score a minimum of 137 points. They are just on fire right now.
Before I get into this I want to post a *WARNING*. As of this writing, Paul George and Kawhi Leonard are playing. This is the first half of a back-to-back for the Clips and Kawhi typically sits in one half of those. I am writing these as if he were playing. If he's not? Skip the first pick and pound the second one.
This game can go a lot of ways, but I am really into the defense of Clippers acquitting itself when it matters. Patrick Beverley is a real pest on defense and while I don't think he can stop Doncic, he will get in his head here. I think the defense plays here and the Clippers grab the win.
https://www.Bovada.lvBet Clippers -2.5
I am going to stick with this game for the second pick today as I really like the over here. While I think the Clippers defense will do a good job of slowing the Mavericks, they will still be playing this game at a quick pace. While I am not expecting another 137+ scoring performance from the Mavericks here, this could be a game with both teams scoring near 120. The over is a good bet here and I will also be going with that.
https://www.Bovada.lvBet Mavericks/Clippers Over 227.5
Follow @SBTSportBetting