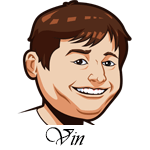 Follow @SBTSportBetting
This should be a really fun NFL match-up tonight as Lamar Jackson and the Ravens face the Rams. The Rams have had one of the NFL's top defenses this season, but they are facing one of the hottest teams in the league with a quarterback that there really isn't a good answer for. It is a real unstoppable force versus immovable object type of match-up which should make for a very interesting Monday Night Football game.
We also have a huge slate of NBA games tonight. There is so many games that I actually had to double-check that it is not a holiday or anything today. (There's not.) One game I am really looking forward to tonight is the Raptors taking on the Sixers. These two teams had a heck of a playoff series last year and they should be battling throughout the season once again.
A lot to get to today so let's get right into it.
Notable Upcoming Bets:
NFL Betting Tips:
Baltimore Ravens at Los Angeles Rams: This is going to be a great test for Lamar Jackson and I think it's a test that he will pass with flying colors. The Rams are a great defense, no doubt, but they have not faced a non-traditional running game like the Ravens have. They are a truly unique team and I really enjoy watching them play.
My tip for this one is a bit different than I normally give out, but this one just jumped off the page for me. The Ravens offense always starts hot and I think they will be able to catch the Rams off guard. Is two touchdowns in the first half too much to ask? I don't think so. The Ravens can do it and really set the table in this one.
Bet Baltimore Over 12.5 in the first half
NBA Betting Tips:
Philadelphia 76ers at Toronto Raptors: These two teams have very good defenses and I think the total that is posted for the public is based on that. I think that is a mistake as this league is a very offensive heavy league right now and the offense plays. Defense doesn't win championships anymore, offense does. Or at least, it's closer than it's ever been.
Both of these teams average over 110 points per game and I am expecting that level of numbers from both teams here. If they hit them, they will easily go over this total.
Minnesota Timberwolves at Atlanta Hawks: The front court of the Hawks leaves a lot to be desired with John Collins out suspended and tonight that is going to really to cost them with Karl-Anthony Towns in the house. Towns is one of my favorite centers in the league and I think he is the best player in this game by far. I think he dominates and carries his much-better team to an easy win here.
Los Angeles Lakers at San Antonio Spurs: It's pretty crazy what has happened to the Spurs. They were able to make this thing work with LaMarcus Aldrige and DeMar DeRozan last season, but the league continues to change and time is starting to catch up with Aldridge. Time waits for no man. Well, except LeBron James who will be on the other end of the court tonight with Anthony Davis. I really expect those two to dominate the Spurs duo and for the Spurs tough season to continue. They are 2-8 over their last ten and things are going to get worse before they get better.
Follow @SBTSportBetting