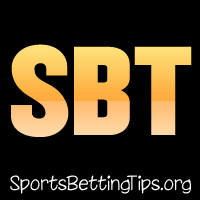 Hey all,
This will be a bit of a condensed version of the tips as I've messed up my arm. Long story short – trip to Boston. Beers. Black ice. Pretty much sums it up.
Thanks to Vin for taking over the tips yesterday for me while I was at the docs getting xrays etc.
It was a 1-1 night. He bet the same game twice with the Clippers -2.5 and the Over in that one to be 227.5.
The Clippers delivered however the Mavs couldn't hang with them. Clippers defence did a much better job than we expected as they held the Mavs at under 100 points and Vin was expecting 120.
Figures that my busted arm is on a day where there is such a busy day too with 14 freaking games.
Knicks vs Raptors Betting Tips:
Raptors always do the business at home and that should be the case here again. Question is if they can cover the 9.5 point spread or not.
I think they can. Their defensive play against the 76ers was excellent. The defense is just going to carry on and get better and better there while they have guys like Pascal Siakam and FredVanVleet stepping it up.
Gotta think that continues tonight.
https://www.Bovada.lvRaptors -9.5
And yeah sorry guys I think that's all I am going to go with today. Arm is killing me and I need to chill for a bit. Happy Thanksgiving to all the Americans out there.