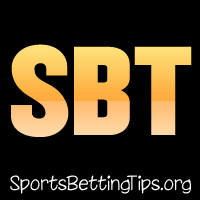 Follow @SBTSportBetting
It was a 2-1 night last night with the NBA Betting Tips with the Celtics the only ones letting us down.
However they've made us a fair bit of money this year so we'll forgive them this time!
Celtics lost in a big battle as the Pistons came to play. Andre Drumond was on fire with 26 points and 22 rebounds – what can ya do against that? He was in absolute beast mode and that was an unbelievable performance.
The Celtics mentally looked off too. They got off to a slow start and then they let it slip when they were tied with just over 5 minutes left. Pistons wanted that one more – simple as that.
We won with the Pacers -4 although it took till the 4th quater for the Pacers to pull away from the Magic. It was a nice bonus seeing Oladipo in the team. We were hoping he would be and he was a big part of it.
It was a much easier one with the Cavs -2.5. That one scared us as the Cavs went to +2.5 before game time. Had us freaking a tad. Thankfully LeBron stepped up as he does in this big game and did the business. A dominant performance from Lebron.
Jazz vs Nuggets Betting Tips:
I'm going to roll with the Jazz -1.5 tonight.
Golbert being out is brutal and we've bet against them a few times. However I loved watching their performances over the Bucks and Bulls as of late.
They're adjusting to life without Golbert and it's taken a few games but you can really see the improvement.
I think they're honestly just going to get better without Golbert. They're showing a lot of focus. The Nuggets are surviving without Millsap at the moment but I don't think that'll continue. Jokic has stepped up well but he can't perform consistently like he has been doing the last 3 games and I think it ends tonight.
Jazz are focused and I don't see the Nuggets getting rebounds tonight – Jazz shuld dominate them there. Jazz have got some solid home performances going into this one and the Nuggets have been very inconsistent on the road.
Jazz -1.5 is my play tonight.
Bucks vs Kings Betting Tips:
I've got to admit I'm a bit concerned about this one but I'm taking Kings +6.5.
The Bucks are in a bit of disarray at the moment but we know they can step up especially with Giannis at times. My big concern is how the Warriors result will affect the Kings. Will it give them good confidence so that can keep fighting throughout this game? Or will the Bucks hit them hard and fast at the beginning and kill them mentally?
Luckily the Bucks aren't a big 1st quarter team ranked 18th for points in the 1st so hopefully that doesn't happen.
Kings +6.5 is what I'm going with. The Kings are performing above the mean at the moment but let's hope they do that again tonight.
Follow @SBTSportBetting