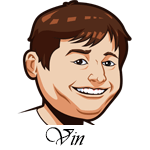 Follow @SBTSportBetting
The Cleveland Cavaliers got off to a very weird start of the year. They beat all the good teams that they faced and got beaten by some of the worst teams in the NBA. There was the usual drama surrounding the team and they were one of the most frustrating teams to bet on in the league.
That isn't the case anymore as they have won eight straight and are starting to look like the team that we all thought they were going to be heading into this season. The list of teams who have made four straight NBA Finals is very small and it's crazy to think just how strong a chance that the Cavaliers have to do that. Especially with all the roster turnover they've had.
The question remains of how it all fits. LeBron James, Kevin Love, JR Smith, Derrick Rose, Dwayne Wade and Jae Crowder lead the team in minutes, but it's hard to say what the best combination of those player is. Plus, Rose just left the team and might not be back. Isaiah Thomas can solve a lot of these problems and will will be a huge part of this team's success when he gets back so let's hope he gets healthy at some point here. This is a flawed team, but probably the only real challenger that the Warriors have so let's hope they figure it out.
Notable Upcoming Bets:
NBA Betting Tips:
The Cavaliers -4.5 will be our top pick today. I love to ride a winning streak whenever I can and this Cavaliers streak definitely feels for real. The thing with this team is that they often need a little added motivation. Dwyane Wade and LeBron James playing a Pat Riley team could be just that little extra that they need. Their exits weren't exactly cordial and they could reminisce on better days with a big win here.
Denver has been an interesting team this year. Nikola Jokic is a great player, but they just lost Paul Millsap for the season and they could probably still use a point guard. The thing is, despite all that, they are still a pretty damn good team. They head to Utah tonight who will be without Rudy Gobert. That is a nice center/center match-up for them as Jokic should have a field day today with Gobert out. Nuggets +1.5 is my play here.
NHL Betting Tips:
The Kings get the Red Wings tonight as Detroit is on a four game skid. Los Angeles is chasing the.. Golden Knights in the standings (that can't be right) and are coming off a rough skid of their own. The Kings have played far better defense this year though and are allowing less goals per game. Detroit's skid feels far more real and the Kings +110 should grab the win here.
Another great pick is Columbus -138 against Carolina. The Blue Jackets are at home, they have far better goaltending and Carolina has been outscored 14-9 over their past three games. Don't overthink this one, Columbus is going to roll.
Follow @SBTSportBetting