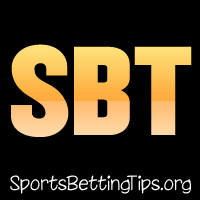 Follow @SBTSportBetting
Another 0-1 night unfortunately.
We had the Suns +3 and honestly it was one of those games that could have went either way. As it is the pacers were the ones that won out with a 109-104 victory.
In hindsight I probably should have taken last night off. Out of the 5 games there was only two that I was looking to tip. The Raptors vs Grizzlies where the Raps were -5.5, and the Suns/Pacers game.
It was one of those nights where I was able to see both sides of it and kept being swayed by both Raptors -5.5 and Grizzlies +5.5, as well as Pacers -3 and Suns +3. Maybe when I feel like it's something like that and that it's going to be decided be one score that I should suggest a teaser instead.
We'll see how it goes. Anyway a much better night selection wise
76ers vs Knicks Betting Tips:
A massive point spread here and a bit of a surprise.
The 76ers are performing very well with the signing of Jimmy Butler but they aren't yet blowing out teams like you'd expect. He's helped give them that edge but there is still a lot of battles and they have actually had to rely on Butler for a late game winner twice in the past week.
Knicks had a bad one last night but they ended strong with 38 points nad I like them to keep that going tonight and keep this one close. I think they can come out firing.
Remember that Philly early on were down 20 points against the Nets. They've still got their issues.
Knicks are on a 2nd leg of a back to back however this is the same Knicks that on a back to back stunned the Celtics in Boston with a win.
I am slightly concerned that their first loss in three games might see the heads go down but the way they performed in the last quarter last night makes me feel they want to come out on fire and can keep this one close. The Philly bench isn't good at all and so even if they win I have to think the Knicks do it close. Look at the amount of times the 76ers have thrown away a 20pt lead this season.
https://www.Bovada.lvBet the New York Knicks +12.5
As we've said – we are trying to be strict in regard to what we play at the moment as November hasn't been the best betting month. I've looked at the plays and picked this one as my favourite bet of the day.
Other potential plays that my betting system likes are Atlanta Hawks +12 and Phoenix Suns +11.5.
Looking at all three of them however I think I have most faith in the Knicks to get things done.
Follow @SBTSportBetting