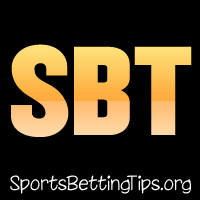 Follow @SBTSportBetting


[Get Exclusive Tips on our Patreon, Ad-Free
]
Where to start this Monday? I guess I could recap the NFL games, or maybe the English Premiership. Hell, maybe even the Formula One. But it might be better to congratulate all Royals fans on their team wrapping up a comfortable World Series victory over the Mets. Yes, it would have been great to have seen a less one-sided contest, and the Mets would have been a great story, but you know what, it's good to see the best team winning. The Royals just smashed the Mets, and I'm sure there's going to be a lot of sore heads in Kansas City for the next few days.
Now, elsewhere, things don't get any better for fans of the Cowboys or Chelsea in particular. The Cowboys lost, yet again, this time by a single point to the Seahawks. Chelsea, well, they were thumped 3-1 by Liverpool and Jose Mourinho's days are numbered. But who was it a good weekend for? I would guess that Saints fans are still looking on in disbelief after their 3 point win over the Giants. Yeah, a three point win, that's fine, but when you've put 52 points on the board and are winning by 3, that's just crazy. And Leicester City fans will also be looking at the Premiership table and wishing the season would finish now, since they would have Champions League football next season. A great 3-2 away win at the Hawthorns on Saturday was the perfect results, especially with Manchester United dropping a couple of points at Crystal Palace. Are we starting to see a new era in English football? Is it going to be Manchester City and Arsenal pulling away from the pack and Chelsea and Manchester United falling back into the chasing pack? Honestly, I have no idea. This season has already been crazy and we're only a couple of days into November. Would I be surprised if Manchester United and Chelsea are in the top four come May? No. But wouldn't it be interesting? Of course it would!
And the successful golf betting tips were mentioned yesterday, and we touched on our Nico Rosberg bet looking at, well, he only went and won and set the fastest lap, so another nice 8/1 cash meaning that it was much more of a treat rather than a trick this weekend. Hopefully you follow our tips regularly and are counting the cash this morning. Our horse racing tips also went well, with a few winners there. So now is the time to get following our tips regularly if you want to be a regular winner.
So let's get onto our free sports betting tips for November 2nd, 2015.
Monday Night Football Betting Tip:
The 6-0 Panthers host the Colts tonight on Monday Night Football. While Carolina are 6-0, they've not exactly been beating teams that are going well. But they have beaten the Seahawks and eased past the Eagles last weekend, so a similar performance would be enough to get to get past the stuttering Colts.
The long and short of it is, Andrew Luck isn't going to have it easy tonight, with the Panthers defense likely to get a sack or two in. It's not even like the Colts can rely on a big rushing game. To be fair, Cam Newton isn't setting the world on fire, but unlike the Colts, the Panthers can and will run the ball to great effect. So for that reason, Carolina Panthers -6.5 is the pick here. There's just not enough depth to the Colts' game right now to suggest they're going to get within a score of the Panthers.
Tottenham vs Aston Villa
Remi Garde will be watching this hoping that Aston Villa aren't as bad as he's heard. The truth is, they're probably worse. And now they're facing a Spurs side that have shown they can get the goals. Long story short, take Tottenham -1 tonight, because it really doesn't look like they're going to be troubled at home from this Aston Villa team. Spurs put five past Bournemouth, and while they might not get 5 tonight, the confidence that will have given Harry Kane should be enough to see them get past Aston Villa by two goals or more.
NBA Betting Tips:
One tip in the NBA tonight, and it's one that I'm loving right now, even though we're still only a few games into the season. Oklahoma City -1.5 looks to be the steal of the day. With Durant and Westbrook fit and healthy, it doesn't look like there's any stopping the Thunder right now. Can the Rockets do it? Not if they continue their season how they've started; misfiring on offense, sucking in defense and just not looking like a cohesive unit that can stop such a potent combination of Durant and Westbrook. The fact the Rockets have lost their first three by 20 points exactly suggests a -1.5 line for the Thunder shouldn't be too much of a problem.
Follow @SBTSportBetting