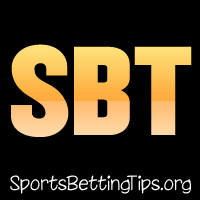 Follow @SBTSportBetting
0-1-1 record last night.
The half point was a huge difference in the Pelicans at Bulls game last night. We saw the line move multiple times veering from 5.5 to 6 to 6.5, so hopefully some of you were able to jump on the -5.5 and grab a win last night.
We lost the Clippers pick against the Grizzlies as Marc Gasol ended up playing and the team ended up playing well. Injury comebacks like that often end up like that. A team doesn't think a player is playing and when he does it throws off their whole game plan. Always an interesting scenario to watch play out.
Miami Heat vs. Los Angeles Clippers Betting Tips:
The Clips let us down yesterday and now play the second straight afternoon game at the Staples Center. It must suck being the third tenant in a building, eh? Despite their recent struggles this team is still fourth in the NBA in Net Rating with the sixth best rebound percentage. They clean up the glass and they control the score. This is a good team and I can't see them letting down their home fans again tonight.
Miami was a good story coming into the season after last year's amazing finish. That hasn't quite played out yet and this team has been a bit of a disappointment. The talent level isn't there as it is against a team like the Clippers. Their turnover percentage has been bad and they are carrying a -2.8 Net Rating heading into this one.
The Clippers -5 should get the job done here today. They are a more talented squad and should be plenty motivated after dropping three of their past four games. We could see this line being much higher so this is a steal.
Utah Jazz vs. Houston Rockets Betting Tips:
This is a real oil and water game. The Rockets won't to play the game as fast as possible while the Jazz want to slow it down and bully their opponents with defense. These two teams meeting up is always a fun match-up of styles.
The Jazz played them well last season, winning the last two games they played against each other. They are able to control the three point line in a way that really messes with the Rockets and pretty much everybody else. They are third in the league in defensive rating and are able to impose their will.
Houston is Houston. You know who they are by now. They have James Harden and they are going to try to shoot a lot of threes. If they get clean looks and they go in, they are going to win this. It's just that simple with them. We're looking for them not to get clean looks tonight.
Honestly, this line is just a bit too high. Jazz +6 (if you can find the 6.5, go for that obviously) is a tremendous value here. There is a solid chance they win the game outright, but it should be close regardless. These are the games that a team like Utah has to show up for.
Follow @SBTSportBetting