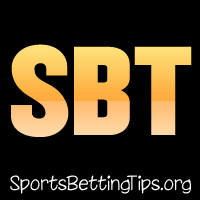 Follow @SBTSportBetting
A frustrating 0-2 night last night.
The Clippers had a really bad first quarter, falling behind 34-20 and were never able to come back from it. They were down 89-66 to Miami heading into the fourth before they finally woke up. They had a late 101-100 lead, but weren't able to hold on (or extend it for the spread) for us to grab a win there.
Despite that other game being the closer score, the far more frustrating loss was the Jazz at Rockets. Houston shot an absolutely ridiculous 59% from three, hitting 23 of them in the process. Just a ridiculous shooting performance that is impossible to predict or overcome.
We said in the write-up yesterday that "They have James Harden and they are going to try to shoot a lot of threes. If they get clean looks and they go in, they are going to win this. It's just that simple with them." We expected a better defensive performance from Utah, but even without that we could've never expected that level of threes made. Just an insane night that we were on the wrong side of.
There are only three games on the schedule tonight and we are going to have a tip for one of them. The game with one of the scariest teams in the NBA this season. I'm not talking about the Warriors, even though they are, but they -15.5 spread on their game against the Heat tonight is one of the more ridiculously high lines we've seen this season.
Boston Celtics vs. Atlanta Hawks Betting Tips:
I'm talking about the Boston Celtics, of course. Since seeing Gordon Hayward go down with an injury they've won eight straight and look like the team to beat in the Eastern Conference. Kyrie Irving has really thrived under the direction of Brad Stevens and Irving has in turn unlocked things in Al Horford that have improved his game in big ways. Throw in the constant improvements of Jayson Tatum and Jaylen Brown, and this team is downright scary. Imagine how good they'd be if Hayward didn't get injured. They are locked in right now and a game against a non-elite team feels like as close to a sure thing as anything in the league right now.
Atlanta is in full-on rebuilding mode and they don't have a lot going for them right now. They are allowing a 106.6 defensive rating thus far this year and really struggling to keep up. Dennis Schroder is their best player this year and he is simply not the kind of player that the Celtics will struggle with. Marcus Smart can shut him down and Kyrie Irving should be able to score at will. That is not a good combination.
The Celtics -8.5 is a high spread, but one that we like quite a bit tonight. Boston has simply been one of the best teams in the NBA thus far this season. Five of their eight wins have been by a margin of 10 points or more. Tonight they should be able to make that six.
Follow @SBTSportBetting