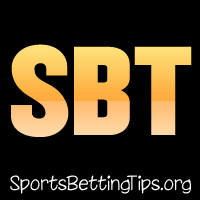 Follow @SBTSportBetting
An incredible run by Vin these last couple of days.
He took us to 6-1-1 since he took over the tips on Friday. Last night was another 2-0 night.
He took the Rockets -6.5. That one was a bit close for comfort however the Rockets were able to cover the point spread by winning 107-100.
He took Bucks -6 and that was a much easier one. The Milwaukee Bucks crushed the Timberwolves 134-106.
Nice and easy. Great stuff Vin.
It's Tuesday, November 5th and we've actually got a nice and busy Tuesday with 6 games on the board.
The Celtics look to make it 5 in a row as they take on the Cavs. Lakers also look to extend their impressive run as they take on the Chicago Bulls.
Let's get to it:
Lakers vs Bulls Betting Tips:
The Chicago Bulls were a team that I predicted would do well this season. They've cost us some money, and things are getting concerning in the Chicago area.
You can see it from the media interviews. There is a lot of frustrations especially from Zach LaVine. They're happy with their offense but their defense isn't doing the job.
Now they have the freaking LA Lakers who have everyone clicking. Just an incredible offense. Lakers want to keep this going. Dwight Howard has stepped up big time and this is a team who are confident.
I think Bulls will hang with them for a little bit but it won't last. The Bulls defense will not be able to keep the Lakers out, and the Lakers offense is just going to be relentless. The Bulls offense won't be able to keep up with them.
Lakers do slow down a bit in the 4th quarter but in saying that so do Chicago! The Bulls in the 4th quarter actually have a worse record at home than overall. They just aren't showing any fight.
If the Bulls are able to upset the world tonight then so be it. I'm taking Lakers -7.
Follow @SBTSportBetting