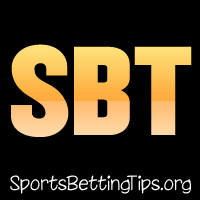 Follow @SBTSportBetting
We made it three sweeps in a week last night as we went 3-0. After a poor October it's nice to see November going well and I hope it continues.
We had the Oklahoma City Thunder -3.5 with the belief that with one team surging and one team regressing, that would continue here. To their credit the Pelicans battled hard but the Thunder opened both halves in a big way and deservedly got the win.
We had the Nuggets -2. Vin loves picking them due to the elevation. It really is a factor and the Nuggets have just been excellent at home too. Boston are an excellent team and they scared us initially with a big start where they went 34-19 in the first quarter. Nuggets however, backed by a tremendous performance from Jamal Murray, came back and got the deserved win and covered the spread in the process.
Finally we had Clippers -5 and they won by 11 points with a 120-109 victory. A great night and one that was nice was how convincing the victories were. Often you get wins of a point or two and hell it's nice but we know luck/variance was on our side that time. So a real hell of a good night to have those three.
We turn our attention to November 7th, 2018 and just the four games. The Mavs look to turn their skid as they host the Wizards. Both teams only have two wins this season. The Bucks go to Portland in what should be a hell of a game.
Let's get to it:
Bucks vs Blazers Betting Tips:
This is one of those games where you can come up with about 500 reasons as to why to bet one end of the point spread, and not bet the other.
So I am going with https://www.Bovada.lvBucks -1.5.
The Bucks are just an incredible team – we know that. We're still at the stage of the season where everything is fresh too and they're motivated to keep the wins going. I mean they only have one loss this season and that's at TD Garden. That's a brutal place to get a win but boy did they come close.
They bounced back from that with an absolute demoliton job on the Sacramento Kings and you have to think they're going to come here motivated. Blazers aren't a team they're going to underestimate either.
Blazers have had an impressive season thus far but this is also a team that lost at home to the Lakers. They've got no-one to stop the Greek Freak.
Bucks out rank the Blazers in a lot of the key offensive stats and they have so much to them. Giannis is just going to run wild I think.
So https://www.Bovada.lvbet that now.
That's all I have for today. Vin is a big fan of Wizards/Mavs Over 225 if anyone is looking for additional action. Watching the way they performed against the Knicks though I'm slightly concerned that the Wiz defense is going to step up. Also concerned about the Mavs motivation although you have to hope being at home we'll see a better performance from them. Also Dwight Howard is playing only his third game – not sure how he fits in and what that'll change.
Follow @SBTSportBetting