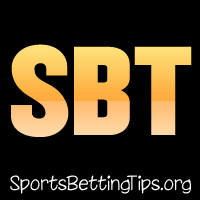 Follow @SBTSportBetting
It was a 0-1 night last night as the Blazers ran out 118-103 winners over the Bucks.
It was a deserved win for the Blazers behind a sensational performance from CJ McCollum. Couldn't expect something like that with the way he has been playing but props to him for that. Some of the contested shits he took were ridiculous and that's a big thing for the Blazers. 18 for 22 on 2pts outside the paint as well – crazy.
Bucks will have to pick themselves up as they go up against the Warriors. Some Bucks drama too with Giannis getting benched by Bud. Lot of heat for that but honestly the Greek Freak was getting sloppy.
It is what it is. We turn our attention to Wednesday, November 7th 2018 with 10 games on the board. Pistons try to stop their losing streak of 5 games in Orlando. The 10-1 Raptors head to Sacramento and the Lakers host the Timberwolves.
Good night of basketball coming up let's see what we got:
Pistons vs Magic Betting Tips:
I like the Detroit Pistons to end their skid tonight with a win over the Orlando Magic.
Magic have been average at home. They struggle offensively here funnily enough and I think that will be the same deal against the Pistons.
Magic are riding a two game winning streak but I think that's more due to a burst of motivation – I get the feeling Clfiford read them the riot act over their lack of energy and they brought it for those two back to back games. After a day off I think they'll go back to the team they were. As it is they really didn't look too hot against the Cavs.
Pistons have been unlucky on this streak. Losses to the Celtics, tight ones against the Nets and the Heat. I like them to bounce back strong and end the losing streak tonight.
https://www.Bovada.lvPistons -1.5
Pacers vs 76ers Betting Tips:
I think we're getting some good odds for the Indiana Pacers who host the Philadelphia 76ers tonight.
76ers are struggling on the road. Pacers have had some recent tight ones at home with two losses to the Rockets and Blazers and a win over the Celtics.
Robert Covington has some lower back issues and while I think he will play I don't think he'll be 100%. The Pacers offense can generally go toe to toe with anyone and I also like their defense to limit Simmons and Embiid.
https://www.Bovada.lvPacers -2.5
Lakers vs Timberwolves Betting Tips:
Lakers had a good thing going until the Raptors came to town. Their 2 win streak was halted in a 121-107 thrashing from Toronto.
Lakers lost to Minnesota on the road just over a week ago but I think they're improving and they'll be coming to this one motivated.
First of all avenging the loss but second of all getting back on track after that loss to the Raptors. Against a Timberwolves team that is yet to win on the road this season as well and then of course have the issues with Jimmy Butler.
The Lakers defense is very slowly improving and I think we'll see that here.
https://www.Bovada.lvLakers -5
Follow @SBTSportBetting