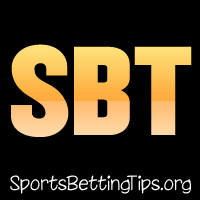 Follow @SBTSportBetting
An 0-1 last night. Or 2-1 depending on how you look at it.
The Clippers beat the Trail Blazers last night 107-101. Kawhi Leonard finished with 27 points which is just under what Graeme tipped on the site here. That was the loss. I posted on SportsBettingTips.Org and Graeme posted at the bottom of his post that the Clippers were a great play last night at -5.5. It was close, but they managed to cover it.
Over at SBT, I also took the Celtics -7 at the Hornets. This one was not even remotely close as the Celtics won big, 108-87. It was all about the front court here as Gordon Hayward finished with 20 points and 10 rebounds, and Jayson Tatum had 23 points and 9 rebounds. The Hornets aren't good.
A full slate on a Friday night tonight, let's keep the good times rolling.
Detroit Pistons vs. Indiana Pacers Betting Tips:
I hate even tipping this game because I would hate for anyone to watch this and sweat the outcome. This is going to be a game with scores in the 90s and not a lot of offense to be seen. No Blake Griffin, no Victor Oladipo, no Reggie Jackson, no Derrick Rose, and Myles Turner is questionable. Star power, this game does not have.
Which is why this line is so weird to me. The Pacers are favored by seven points. I don't think they are going to score enough points on either end for a team to cover a seven point spread. These two teams played twice this year, an over on opening night (not counting it because of the nature of opening night) and another game with similar injury issues where the final was 96-94.
I can see another score like that one here with limited offensive weapons and, to me, a low scoring game will be a close game. The Pistons and the points are the play.
https://www.Bovada.lvBet Pistons +7.5
Milwaukee Bucks vs. Utah Jazz Betting Tips:
The Jazz are predictably one of the best defensive teams in the NBA, but their offense is worse than usual. They added Mike Conley to the backcourt with Donovan Mitchell, but that has yet to lead to improved offense. They currently rank 26th in Offensive Rating.
On most nights they can overcome that with their defense, but tonight I'm not so sure. The Bucks are once again a top defensive team and lead the NBA in Net Rating. Giannis Antetokounmpo is already looking like a repeat pick for MVP and this team is just going to score tonight.
Can the Jazz keep up with that? You'd like to see it going forward, but I am not sure it's going to happen tonight. The offense has struggled and the Bucks defense is good.
The Bucks love shooting the three and if they are going to take that away, Giannis is right there. The Jazz last game out was against the Sixers, a similar talent level to Milwaukee, and they only won by 2. While the Bucks have won four straight with wins over the Wolves, Clippers and Raptors. Ride the hot hand.
https://www.Bovada.lvBet Bucks -3
Follow @SBTSportBetting