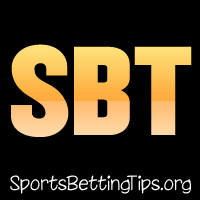 Follow @SBTSportBetting
A 1-1 record last night.
We took the Bucks -3 on the road against the Jazz and they were down huge at the half with a score of 35-55. Like so many NBA games this season, that wasn't a deterrent at all and this game was tied 100-100 with just seconds to play. With just 1.3 seconds left in the game, the Jazz got the ball to Bojan Bogdanovic who hit a three-pointer as time expired. Tough loss.
We did get the win with the Pistons +7.5 against the Pacers. This game ended up being a bit higher scoring than I was expecting, but it was close enough to get us the victory with a final score of 112-106. This was a true all hands on-deck game for both teams as the Pacers had seven players in double figures while the Pistons had six players in double figures. Luke Kennard led all scorers with 29 points.
A big Saturday slate so let's get into the tips.
New Orleans Pelicans at Charlotte Hornets
: The Pelicans are just 1-7 on the season, but this team is not that bad. They have had maybe the toughest schedule of any team in this young season with a seven of their eight games coming against teams that made the playoffs last season.
The loss of Zion Williams for New Orleans early in the season stinks, but they still are a loaded team. Tonight they get the added bonus in that they should be getting Lonzo Ball and JJ Reddick back from injury tonight. Reddick especially will be a big help as there are few players that can spread the floor quite like him.
The Hornets? Nah. I think they really play to their opponents and they won't be able to keep up offensively with the Pelicans here. New Orleans absolutely needs this win.
https://www.Bovada.lvBet Pelicans -1.5
Houston Rockets vs. Chicago Bulls Betting Tips:
The Rockets will be without Russell Westbrook tonight which will fully make this game the James Harden show. That has never really hurt them before as there are few players that can control the scoring for their team quite like James Harden. I can see a monster game from him here tonight.
The Bulls are the kind of team that really plays to their opponents style of game. We know the Rockets style of game and they can bend anyone to that style. They play fast and they shoot a lot of threes. On the season they are scoring over 120 points per game. They are also allowing over 120 points per game. The Bulls players like Zach LaVine will be happy to partake in that.
Something has got to give on the defensive end for the Rockets, but I am not sure that is going to happen tonight. I think tonight we get the same old James Harden show and another 120+ points performance from this team. I think tonight, we get the same old defensive woes that we've seen early in the season. I think tonight, we get the over.
https://www.Bovada.lvBet Rockets/Bulls Over 233
Follow @SBTSportBetting