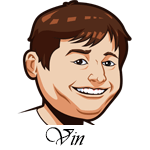 Follow @SBTSportBetting
Life comes at you fast in the NFL. It was just a few years ago that both of these teams were laughing stocks in the league, but now the Kansas City Chiefs and Oakland Raiders are doing battle for the AFC West with the top seed in the AFC in play for both of them. It just goes to show how important drafting well, developing players and having a smart team in the front office/coaching can do for a franchise. This should be a hell of a game tonight and it's something the NFL does better than anyone else. Make you realize that things can change, just like that and that you better pay attention to these two teams who you used to ignore.
The Raiders are the road team in this one and a slight underdog, but they are the first place team. They have cruised to a 10-2 record, but have done so by winning the close ones. Four of their past six wins are by a touchdown or less and their yards per game differential on the season is a mere 2.6. In a lot of ways they remind me of the Panthers from last season. They're a good team, but lady luck has been on their side.
The Chiefs are the favorite tonight by a -3 margin and they have had an even weirder season. Their yards per game margin is -51.7 and their last four wins have come by four points or less. While you can say that the Raiders are lucky to be 10-2, you then have to say that the Chiefs are really lucky to be 9-3.
Notable Upcoming Bets:
NFL Betting Tips:
Kansas City has won the last four games between these two teams including one on the road earlier this season. They have dominated this Raiders team over the past couple of seasons, but as I said in the opening paragraph this is a different Raiders team. They are getting things done and they are dangerous. While the Chiefs are probably not as good as their record would indicate, the Raiders aren't that far off.
The big issue here is that while the Chiefs and Raiders give up about the same amount of yardage per game, the Raiders put up far more per game. They put up almost an additional 60 yards per and score another 5 points per. They are just a better offensive team and in a game where both offensives don't impress, you have to go with the better offense. Raiders +3
NBA Betting Tips:
The Spurs are yet to lose a game on the road this season and are an awesome 13-0 away from home thus far this season. That is an amazing number and one to be proud of. That said, tonight they play their third road game in four nights against the Bulls who have slept the past two nights in their own bed. In any other circumstance I'd be all over San Antonio, but tonight? Give me the Bulls +3.
Follow @SBTSportBetting