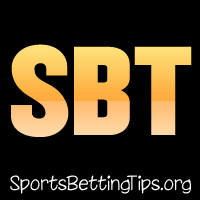 If you bet all the golf tips that we made a few days back – well, things are heating up and getting interesting.
Here's the current status update for every tournament:
PGA Frys.Com Open: Our 28/1 pick Brooks Koepka had a bad 2nd round, but with two rounds left is tied for 8th. If he can shoot under par the next two rounds he's got a good chance of coming in the top 5.
Portugal Masters: Tommy Fleetwood, our 18/1 pick, is tied for 11th after 2 rounds. He's playing good golf and we hope his consistency keeps flowing while the others drift off. Weather delays have really affected that tournament though, and they've now shortended it to 54 holes.
Sime Darby LPGA Malaysia: Our 12/1 pick Na Yeon Choi is tied for 7th at -9. As 2nd place is -11, she's on track to hopefully get that top 5 finish after the fourth and final round. A couple of disappointing bogeys yesterday – 2 in a row – hur tus.
SAS Championship: The Champions Tour is bloody hard to predict, but we've got Mark O'Mera 3 off the leader after the first round. 2 roulds to go and hopefully he can shoot a lot better on the front 9.
Alright – it's October 11th, 2014 and let's get to the sports betting tips for today:
NHL Betting Tips for October 11th, 2014:
There's quite a few games that we like today. 15 freaking games on today after 1 yesterday – so a lot stand out to us. Let's list them:
Red Wings vs Ducks Betting Tips: Red Wings did a great job at stifling the Bruins – but the Ducks are a more dynamic offense and we feel the odds of +100 are a solid price on a team who should be favourites. Ducks to win.
Canadiens vs Flyers Betting Tips: Habs are 2-0, Flyers are 0-2. However Habs were fairly lucky against Washington, and that first period could have killed off the whole game. We like Flyers to bounce back and get their first win of the season. Flyers -110 to win.
Penguins vs Leafs Betting Tips: Both teams scored a lot and conceded a lot in their opener. With this being early on in the season Leafs will be battling hard and aggressive – and that usually means mistakes. We like Over 5.5 goals.
Senators vs Lightning Betting Tips: It's hard not to do anything but go with Tampa Bay Lightning here. They were a bit sluggish in their opener but they have the potential to rip the Senators open at home. We're going to go with a risky pick of Lightning -1.5 at +167 odds. We think now first game jitters are over with, the Lightning can put in a much better performance.
Rangers vs Blue Jackets Betting Tips: Really, really impressed with the Rangers on their opener. They're a must stronger team and going against the Blue Jackets. We like them here, and think the -110 price is pretty much a steal.
Right – that's it for the NHL Betting Tips for today. Tomorrow morning we'll have NFL Week 6 betting tips.