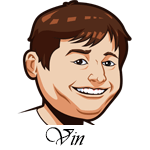 A 1-1 record last night.
The Rays grabbed the win last night by the score of 4-2 to take a 2-0 lead in their series against the Astros. The Rays scored three in the first inning thanks to a Manny Margot 3-run homerun and that turned out to be enough. The Astros definitely had their opportunities here as they had 10 hits and three walks, but finished with 11 left on base.
We took the loss betting the over with the Braves and Dodgers. The Braves almost got us there with a 4-run ninth inning, but we ended up short of the eight runs with a 5-1 final score. The Braves bullpen really showed up here with three scoreless, hitless, walkless innings.
Back with two more games today.
Best Odds for MLB:
All tips based on the starting pitchers listed. Tips should be considered void if any pitching changes are made unless otherwise noted. Occasionally the "follower" will be listed as we are betting on who will pitch the bulk of the innings.
Atlanta Braves vs. Los Angeles Dodgers Betting Tips:
Braves: Ian Anderson 1.95 ERA/2.54 FIP
Dodgers: Tony Gonsolin 2.31 ERA/2.29 FIP
Dodgers: Clayton Kershaw 2.16 ERA/3.31 FIP
(Game will take place at Global Life Park in Arlington.)
The Dodgers are a big favorite here, currently at -175. A big part of that is Clayton Kershaw on the mound and his reputation speaks for itself. The Braves were nearly an average team against lefties on the season with a 101 wRC+.
Ian Anderson has outstanding stats, but his sample size is pretty small. He only made six starts during the regular season, but he has had success thus far in the playoffs with no runs allowed yet. That said, the Dodgers are definitely his toughest match-up that he's had all year. The Dodgers had a 126 wRC+ against righties on the season.
Clayton Kershaw has been scratched which turns the game quite a bit. The Dodgers went from a huge favorite to a small one. Tony Gonsolin gets the start here and he also had a great season in a small sample. He only appeared in eight games, but had some tremendous numbers across the board. He is a righty though and the Braves had a 126 wRC+ against righties on the season.
The bullpens should be in play again here as I can see both pitchers racking up strikeouts and leaving after 5. I give the slight edge to the Dodgers bullpen here. I think the Dodgers can still win as I'm expecting a bounce back from the offense here.
Houston Astros vs. Tampa Bay Rays Betting Tips:
Rays: Ryan Yarbrough 3.56 ERA/3.80 FIP
Astros: Jose Urquidy 2.73 ERA/4.71 FIP
(Game will take place at Petco Park in San Diego.)
I'm listing Ryan Yarborough here who should pitch the bulk of the Rays innings today. He's actually going to be starting thanks to the Astros 94 wRC+ against lefties on the year. I've said it before with Yarborough, but the Rays seem to have a way to keep him out there exactly as long as he needs to be. Four, five innings, whatever it takes.
Urquidy is definitely the worst pitcher going today. He had a terrible 5.16 K/9 rate on the season and a 2.43 HR/9 rate which could be trouble against this Tampa offense. He got by in the regular season with a low BABIP and high left on base percentage, but it's hard to see that carrying over here. He gave up four homeruns to the Athletics in Game of the last round. Tampa has a 105 wRC+ against righties on the season.
I don't see either pitcher going deep in this one and I would give the Rays the nod on bullpen. Easy pick for Tampa here.
Best Sportsbook To Bet MLB:
Register an Account.
All betting odds and props will now be viewable under the event listing.
You can deposit to BetOnline via over 20 different options such as credit card.