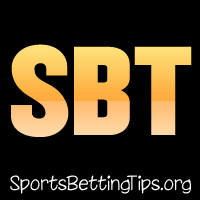 Follow @SBTSportBetting


[Get Exclusive Tips on our Patreon, Ad-Free
]
It's Sunday and unfortunately we're running a bit late today with the tips again. Tough to do tips on weekends unfortunately when we're not in the offices – especially if we've got Sunday dinners planned, that sort of thing.
We'll be sure to adjust our schedules going forward though so we can get everything done. It can just be frustrating at times with the NFL and how late injuries are known these days. I mean Yeldon for example – yesterday it was looking likely he would play but then this morning nope he's out. And sometimes we have to rely on sources that we don't know for sure if they're good – so that can make it frustrating.
Anyhoo let's get to the tips for Sunday, October 18th:
NHL Betting Tips:
We're going to take the Anaheim Ducks to win. Describing the Ducks start to the season as "rocky" would be quite the understatement. They have been absolutely brutal to be completely honest. But they are a team that are due for a win and have been playing a lot better than people give them credit for. They're hammering the shots at goal and eventually that wall is going to collapse and they'll get them in.
We're also going to take the LA Kings to beat the Avs. We like the Kings to build on their win over the Minnesota Wild and continue a nice run.
Speaking of runs we have to take the Edmonton Oilers at 2.70 odds. It's a crazy value bet and one we have to jump on. Canucks have been weird this season – sometimes they look incredible and other times very weak. This is going to be an interesting game – but we saw how the Oilers played last night. Connor McDavid will be on a high and that will give the Oilers an insane confidence. Absolutely have to take the Oilers to pick up the W here.
NFL Betting Tips:
Looks like Luck is playing, but until proven otherwise have to hop on the Tom Brady Revenge Tour. Brady looks like he is out for revenge after deflategate and there's no one team he'd love to defeat more than the Indianapolis Colts. Honestly we're hoping for a competitive game as I personally have a lot of Colts players and their D/ST in my big keeper league. But yeah I'm going to have to take Patriots -9.
We have to take Chargers +10. We don't go with the whole "fading the public" thing but everything we have have watched with the Packers – well I wouldn't say they are lucky, but they've had some good things going their way. The Rams for example and so many picks last week.
Packers should win but we think the Chargers – who have had a decent enough season will keep ir close. Chargers know how to score no matter the team and we think they can keep this within a TD. Easily within 10. We hope!
Follow @SBTSportBetting