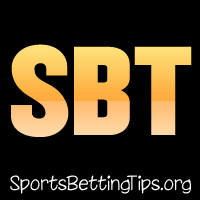 Follow @SBTSportBetting
We had an incredible start to the NBA season with a lot of headline worthy events taking place last night.
Of course the Hayward injury was the most notable event. That was absolutely brutal and such a crappy thing to happen – what a negative way to start off the season.
Thankfully both games were good enough and had such thrilling finishes that it took the headlines away from that somewhat.
The Cavs got an early big lead against the Celtics but Boston came back and it was very tight at the end. How sweet would it have been if Irving scored that 3 pointer at the end? It's going to be quite an adjustment for the Celtics losing Harding.
Lebron had a big 4th quarter as the Cavs got the W there.
Rockets/Warriors was another very interesting contest. Warriors were dominant early on and won the first 3 quarters however the Rockets came back hard in the 4th – with Chris Paul sitting on the bench for the majority of it! Although really it was mostly due to the Draymond Green injury – that was a tough one and it really affected the Warriors defensively.
We have a big slate tonight with 11 games on the board. It's always tough early but we've analyzed the games and this is our thoughts on them:
Pelicans vs Grizzles Betting Tips:
Pelicans are 2.5 point underdogs in this one. The over/under for Pelicans vs Grizzlies is 206.
The Grizzlies are in a tough spot – they're a damn good team but the West is just stacked. They've got some incredible players and although they lost Allen and Randolph they should still be battling hard.
Obviously it's going to make for some interesting changes in Memphis, however with a lot of tough teams to go up against we like them to take games like this more seriously. Teams like the Pelicans are teams that they really need to beat up on and we're going to back them to do just that.
Grizzlies -2.5 is the betting tip in the Pelicans vs Grizzlies game.
Heat vs Magic Betting Tips:
Heat are -3 favourites here. Over/under is set at 205.5.
The Heat didn't make the playoffs last season but they were still a solid team. I enjoyed watching them play and feel they have a great chance this year. They still have their core from last season and are going to be more focused.
Magic looked solid in pre-season but hey it's pre-season. I am looking forward to seeing Aaron Gordon this year – I think he's going to be damn solid in that power forward role.
However I just don't think the Magic have what it takes. Gordon is the only real bright spot for them and I feel the Heat are the team to take this one.
Heat -3
Hornets vs Pistons Betting Tips:
The over/under on this one is 203 points with the Pistons 3 point favourites.
I look at both teams and the changes to the teams and I just think what a mess it is. Players are missing and neither coach seems to be sure who the hell is actually starting.
Pistons should probably be able to control this game but I don't have much faith in either teams offenses. I'm going with Under 203 Points.
Follow @SBTSportBetting