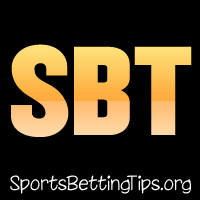 Follow @SBTSportBetting


[Get Exclusive Tips on our Patreon, Ad-Free
]
Welcome to the return of free daily betting tips from NBATips.net.
If you have no interest in this you can easily unsubscribe. There is a link to do that at the bottom of the e-mail. Just click "Unsubscribe now" and you'll never get an e-mail from us again.
If you're wondering why you're getting this – sometime in the past 9 years you subscribed to the free daily betting tips I provide at NBATips.net. I'm Graeme, and I've been providing NBA Tips online for free using my computer betting system since 2007/2008.
I started doing this in 2007/2008 however I started to lose interest in the NBA for awhile. I kept trying but finally enough was enough and I actually took the entire 2016/2017 season off from betting and watched purely to enjoy the sport.
It got me revitalized, and with all the big off season moves during the Summer I'm back to posting free NBA Betting Tips every single day at NBATips.net and pumped for this season!
I'll be working alongside my buddy Vin who runs his own NBA Futures website and is an NBA Betting Genius. His knowledge of the players and teams and ability to predict is second to none, and I'm looking forward to teaming up with that sort of analysis as well as continue to use my NBA Betting System.
Anyway enough talk – let's get to the tips for today. I'm going to be a little bit rusty with everything and the computer system doesn't really come into play until after about 5-10 games so I advise caution – don't blindly follow these tips or anything.
Warriors vs Rockets Betting Tips:
The Warriors are -9 and the Over/Under is 228.5.
The Warriors will hope to get off to a better start to the season than they did last year, when they were blown out by the Spurs.
However that was then and this is now. The big difference now is adjustments – or real lack of them for the Warriors. The big issue for the Warriors back then was fitting Kevin Durant into the team. He got settled in quickly but they looked a mess that first game and weren't sure how to fully utilize him.
Warriors have shown over the years that over-confidence is not a factor for them. We like them to come into this game strong, dominate it early and then continue to dominate with not many changed to the team.
The Rockets are the opposite – a lot of changes to their team and it's going to take awhile to really get thigns sorted. They're going to be good down the road but I can't see them being cohesive this early against the Warriors. Chris Paul will be a beast no doubt but they're going to have issues in Game 1.
We're going with Warriors -9.
Cavs vs Celtics Betting Tips:
The Cavaliers are -4 and the Over/Under is 212.5.
No pick for this game as neither me or Vin could agree on what we liked to be honest.
Vin feels that the Cavs are a different team than last year, and while the Celtics are new as well they are much better coached and should transition better. He also feels the Celtics will push it to the wire as it's more important to them.
I just think regardless of that, the Cavs are going to beat them and cover the spread. The Celtics have a lack of front court depth, and don't have the players to count on. I also think despite Stevens ability, Kyrie won't fit in right away and it will take time.
So no play in that one.
Good luck tonight and it's good to be back!
Follow @SBTSportBetting