October 19th, 2014: NFL Betting Tips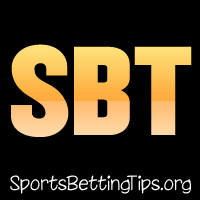 By
We've been killing it in the NFL this year, and hopefully we will continue to do so with a big Week 7.
The Cowboys have a big game against the Giants, and you have to wonder if momentum can carry them through. It's going to be an interesting one with the Giants falling off the wagon last week – will they get a big bounce back week? It's going to be tight.
The Sunday night game sees the 49ers against the Broncos in what is expected to be a shootout. Two quality quarterbacks there.
Chiefs vs Chargers is a game that is getting a lot of action on both sides, according to when we sat down to chat with the bookies last week. You can read that article here.
So we've got a big day – let's get to the betting tips for today shall we:
Bengals vs Colts Betting Tips:
We expect the Colts to cover by at least a touchdown.
We love the Bengals – but A.J. Green is going to be out again and that's a massive loss. Without him they just can't beat teams like the Colts. They're also missing Brandon Thompson which isn't going to help matters.
This is the type of game that looks like it will be a shootout, and when that happens you have to back the team with the better receivers. In that case without Green it is easily the Colts.
Cardinals vs Raiders Betting Tips:
Like the Cardinals here – even with that icky .5 to make it -3.5.
Raiders haven't won yet th is season. Yeah they looked good last week against the Chargers – but that's still a frustrating and bad loss. If you take out that game – then this line is a steal.
Cardinals only have the one loss – against the Broncos, and are a team we should never underrestimate – but it looks like the books are doing that here. A much better line would be -7.5. Cardinals have beaten the Chargers, Giants, 49ers and Redskins this season. Note: they beat the Chargers.
Have to go with Arizona here. We believe they will walk all over them.
Cowboys vs Giants Betting Tips:
We're getting +7 on the Giants and we have to take that.
That line should be 3 points or 3.5 points – but it's all down to last week. Take out last week and the +7 is a steal. Last week yes the Cowboys killed the Seahawks and the Giants were destroyed – but one game does not make a season. All it does is drastically affect the next weeks line.
The odds are in our favour here. Remember too it's Tony Romo – the guy is due for a bad game. And overconfidence is an issue too. The Cowboys did great against the Hawks – but a large part of it was the playcalling by the Seahawks. It was more a case of they lost the game, than the Cowboys won it.
We're going with Eli to have a bounce back week, and taking the Giants with the points.
#1 Sportsbook Online for Americans

Good deposit bonus, lot of unique bets & props. Excellent mobile & live betting.