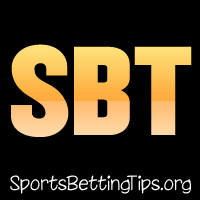 Follow @SBTSportBetting
A 1-1 record last night.
The 76ers absolutely rolled all over the Bulls as the defense of Chicago was about what I expected (terrible) and the stars of Philadelphia really rolled in this one. Ben Simmons had a triple double while Joel Embiid and Dario Saric each had double-doubles. That's called domination and an easy cover, even with the huge spread.
The LeBron James debut for the Lakers was not without highlights, but I underrated the Blazers in this one. Really, I've been underrating all the home teams thus far. The opening night home game is a big deal for most teams and they come ready to play. We won't have to think about that much beyond this weekend, but it's definitely something to keep in mind. Especially with LeBron making his HOME debut on Saturday.
A full slate of games on a Friday night so there are plenty of good options tonight. Let's get into the tips.
Cleveland Cavaliers vs. Minnesota Timberwolves Betting Tips:
The Wolves played a really tight game against the Spurs in their first game of the season, but there was definitely a problem with this team. Jimmy Butler was great, but Derrick Rose took more shots than Karl-Anthony Towns as Towns managed just 9 points and 8 rebounds in 22 minutes. Reminder: they just extended him for $190 million and he's one of the most gifted offensive centers in the league. Something's got to give with this team and until they figure out what the heck is going on with their roster, I don't trust them one bit. They have no business being an eight point favorite, in my opinion.
Cleveland is a team that everyone is discounting this season, but they have a pretty solid roster. Kevin Love was so overshadowed by LeBron that people forgot how great he really is. Cedi Osman is a fun prospect and they have plenty of guys who can knock down a three. Last season, the Wolves defense ranked 25th in Defensive Rating and they didn't show much against the Spurs to show they improved that. I think this will be a closer game than most are expecting. The Cavs lost their first game, but it was to the Raptors who are expected to be one of the East's best teams and they were playing in Toronto.
https://www.Bovada.lvBet Cavs +8
Indiana Pacers vs. Milwaukee Bucks Betting Tips:
Last season, these two teams played four times and went under the total three times. That was then, this is now.
The Bucks under Mike Budenholzer will play fast and put up a lot of three pointers. They are going to have some high scoring games and I believe this will be one of them. Giannis Antetokounmpo and Khris Middleton will be hyped by the home crowd and I expect this offense to show up big time here.
Indiana had a great year last year, but they've improved their roster quite a bit. Victor Oladipo is great while Myles Turner and Domantas Sabonis have improved their game. Sabonis had a huge 14 point/15 rebound performance against the Grizzlies in their first game. What I love about this team now though is the additions of Tyreke Evans and Doug McDermott. This gives the team more shooting and allows them to play more diverse lineups. I think they'll be ready to bomb threes with the Bucks today.
https://www.Bovada.lvBet Bucks/Pacers Over 218
Oklahoma City Thunder vs. Los Angeles Clippers Betting Tips:
Here's the thing: I think Russell Westbrook plays tonight. If he plays, the Thunder are one of the better teams in the West. If he plays he and Paul George will be the two best players on the court tonight. The Thunder opened on the road against the Warriors and played them much tougher than I expected. Dennis Schroeder looked great and this team will be good this year.
The Clippers? They got rocked by Denver. Boban Marjanovic had all the twitter highlights, but that was not a great start to the season and I think this could be a long one for them.
https://www.Bovada.lvBet Thunder +1.5
Follow @SBTSportBetting