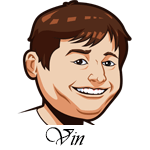 Follow @SBTSportBetting
A 2-2 record yesterday.
I decided to swing big on a couple of dogs yesterday and they didn't seem to show up to play. I should've went chalk, but the game 163 scenario for both divisions just felt so unlikely and yet here we are. This was supposed to be my day off, but we're playing this game one more time.
There is a lot on the line here, especially for the Cubs and Brewers as the winner will get some rest and home field advantage throughout the National League side of the playoffs. That could be huge and this game should be a tight one.
This should be fun.
[text-blocks id="137″ slug="email"]
Milwaukee Brewers vs. Chicago Cubs Betting Tips:
The Brewers are holding out on their starter which is holding up the line. Well, that and the usual "will it be windy?" factor at Wrigley that seems to scare the sportsbooks more than anything.
I don't think it matters who the Brewers start as they are likely to have a short leash on whoever that starter is. The bullpen was able to get some good rest yesterday thanks to the blowout win and that is definitely the Brewers strength here and what I believe will carry them to the victory. Josh Hader, Corey Knebel and Jeremy Jeffress are a scary bunch.
Jose Quintana just had his best pitching month of the season and is coming into this one in good shape. He's also been fantastic against the Brewers this season as in six starts he has a 2.17 ERA with a 0.884 WHIP and 8 K/9. The Brewers offense has been on fire of late though and they may finally breakthrough against him here.
The total is set way too high on this game in my opinion. This game is going to be tight. Quintana has held the Brewers down this year and the Brewers bullpen is amazing. It's going to be chilly with no real wind effects. I say go under.
Bet Brewers/Cubs Under 8 Runs
As for the winner, well, I guess I have to pick one. I want to go with the team that is looking good right now. The Cubs have had a ton of injuries to their bullpen and the offenses are basically a wash. The Cubs hit righties a bit better than the Brewers hit lefties, but the bullpen of the Brewers should render that advantage obsolete. This is a one-game and anything can happen, but it feels like a 3-1 Brewers win to me.
Bet Brewers +108
Colorado Rockies vs. Los Angeles Dodgers Betting Tips:
Walker Buehler heads to the mound for the Dodgers today and I like his chances. He has a 2.76 ERA/2.98 FIP on the season and faces an offense that was one of the worst in baseball against right handers. I'm not taking the last two weeks into account for these games as in a playoff game, you pretty much are who you are. The Rockies are bad against righties and Buehler has been great at home. I love him here.
The Rockies will send German Marquez to the mound and he's had a great season. Really great for a Rockies pitcher with a 3.76 ERA/3.33 FIP on the year. His road stats are a bit worse than his home though (as if that makes sense) and he's facing the second best offense in all of baseball against right handers today. The Dodgers really shouldn't be in this situation and when you take the bad first month out of the equation, they are probably the best team in the National League.
I think the Rockies winning would be fun and awesome, but I just don't see it being particularly likely. The Dodgers offense is just too good, their bullpen is better, their starter is better and they're at home.
Bet Dodgers -170
Follow @SBTSportBetting