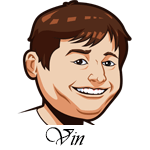 Follow @SBTSportBetting
The World Series starts tonight with what should be a great match-up between the Los Angeles Dodgers and Boston Red Sox.
Boston was the best team in the regular season as they had two bonafide MVP candidates in Mookie Betts and JD Martinez as well as the probably Cy Young award winner in Chris Sale. When you start with three players of that caliber and surround them with quality players, good things will happen. They had one of the best offenses in baseball this year and have really showed how tough they are in getting here. Most people expected long series against the Yankees and Astros, but they handled both relatively easy.
The Dodgers haven't had anything easy this year. This team got off to a 16-26 start, lost their starting shortstop and best player in Corey Seager and looked to be dead in the water. They rallied to win 91 games and had to play a tiebreaker game to win the NL West. Then they were taken to seven games in the NLCS by the Brewers where they needed to win on the road to get here. They did and in doing so seemed to realize just how good they were. This team has been counted out all year, but they keep coming back. If you take that first month and a half out of the equation, this has been one of the best teams in baseball and they very much deserve to be here.
Boston is a -155 favorite to win the series while the Dodgers are +135. That's a very thin margin for a series play as it basically comes down to home field advantage. This should be a good one.
Notable Upcoming Bets:
World Series Betting Tips:
This game will feature an All-Star game level starting pitching match-up as the Dodgers send Clayton Kershaw to the mound against Chris Sale.
Sale was arguably the best pitcher in the American League this season while Kershaw took a step back in his performance, but I have my worries. Chris Sale has only made two appearances in the playoffs thus far and his velocity was down and command was off in the last start. He then had a stomach issue that sent him to the hospital. The Sox were able to win without him, but I am not sure they'll be able to do that here. They need the best version of Sale.
As for Kershaw, I think he's mostly exonerated the ghosts of bad playoff starts. He was amazing in his second start against the Brewers in the last round, but he did have the bad start in Milwaukee. That was a road start and this is a road start as well. He also had a very rough road start in the World Series last year. I am just not trusting either of these pitchers all the way right now and I like the over tonight.
Bet Dodgers/Red Sox Over 7.5 Runs
NBA Betting Tips:
One game that is really sticking out to me today is the Denver Nuggets hosting the Sacramento Kings. This game combines two of my favorite things in the NBA: huge talent mismatches and people playing on the road at Denver.
For those that don't know, Denver is at a higher elevation and teams can often have a hard time adjusting to it. They went 31-10 at home last season while going just 15-26 on the road. This year's team is much better than last year's with a healthy Paul Milsap and Nikola Jokic leveling up. This should be a blowout and I don't mind laying the big points here.
Follow @SBTSportBetting