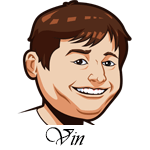 Follow @SBTSportBetting
So, this is it. The World Series.
Boston was the best team all season long as the addition of JD Martinez combined with the MVP level season from Mookie Betts made this one of the best offenses in baseball. Chris Sale had an outstanding season that should net him the Cy Young award and the bullpen was one of the better (but not quite elite) in the American League. Boston went 21-7 in March/April and never looked back. This team fully deserves to be here and they enter the series as a slight favorite at -155.
The Dodgers were a big time preseason favorite to win the National League, but things started very slowly for them. Clayton Kershaw started slowly and got injured, Cody Bellinger wasn't the homerun machine that we saw last year and Corey Seager went out for the season early. On May 16th, they were 16-26 and had just a 41.6% chance of making the playoffs. Since then they went 76-45 and have been one of the best teams in the league. They got huge performances from Walker Buehler, Max Muncy, and Justin Turner this year and then they traded for the best hitter on the market in Manny Machado. You can bet this team to win the series at +135.
My pick? The Dodgers. I have some questions about key players on Boston that I'm not sure that they can overcome. Craig Kimbrel might be the luckiest man alive after that Astros series and I'm not convinced he's "fixed". David Price had a great start, but that's still just one great playoff start against so many not so good ones. I have some Chris Sale thoughts as well that I'll get into below. This will be a close one though and I can really sit it going either way. Right now though, my gut is saying Dodgers. Let's get into game one.
[text-blocks id="137″ slug="email"]
Los Angeles Dodgers vs. Boston Red Sox Game 1 Betting Tips:
Kershaw and Sale do battle in game one and you really couldn't ask for a better pitching match-up in the World Series. The very best pitcher right now against one of the best pitchers of all-time. I'd say that's World Series worthy and ready for prime time.
I'm worried about Chris Sale though. He only managed to pitch one game in the ALCS thanks to a stomach issue that sent him to the hospital. He barely pitched in the last month of the season and when he did, his velocity was down. That velocity seemingly bounced back in the first round against the Yankees, but he saw a dip in his lone start against the Astros as well and the command wasn't there. Maybe that was related to the stomach thing, maybe it wasn't. I'm not ready to count on a classic Sale start just yet though.
As for Kershaw, he had one awesome start against the Brewers and one bad one. The difference? Location. He had a tough one on the road at Milwaukee and now pitches at Fenway Park which is a very offense friendly park. The addition of a designated hitter won't help him much and I can see him making an early exit here. Just like I see Sale doing that.
I'm feeling pretty strong about the over on this one. I don't see either of these pitchers getting very deep and I think they are a bit more vulnerable than usual here.
Bet Dodgers/Red Sox Over 7.5 Runs
As for a winner, I am going to go with the Dodgers. I just don't feel really good about Sale and the back end of the Red Sox bullpen. Matt Barnes has been solid, but Kimbrel has been scary to watch. Cora still trusts him though and that could end up going bad here. That part of the Dodgers bullpen has been very good and I am trusting them to get it done again here. That game seven against the Brewers was one where it felt like the Dodgers finally realized that they are one of the best teams in the league and acted like it. That carries over here.
Bet Dodgers -135
Follow @SBTSportBetting