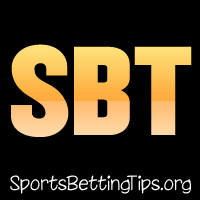 Follow @SBTSportBetting
Sorry for missing the tips yesterday. Me and Vin had our wires crossed as to who was to post the tips. So we had a big discussion about them as we do every morning, decided on a few tips and then….yeah. Didn't post them ha.
It was a good night of basketball. Raptors had another solid performance to go 4-0 with 30+ points every quarter. Very impressive.
The Bucks involve to 3-0 with a win over the Knicks, while the Bulls are now 0-3 as they couldn't overcome the Mavs. Washington vs Portland was a thriller with Washington pipping them at the death in OT.
And good luck if you were planning on an early bed time – Spurs vs Lakers was a clinic and it ended up 143-142 for the San Antonio Spurs. LeBron James getting a bit of heat for some missed free throws that "Kobe would have gotten". Welcome to the Lakers LeBron.
It's Tuesday, October 23rd and there's only a couple of games tonight so let's get to it:
King vs Nuggets Betting Tips:
The Nuggets are looking for a 4-0 start and there's a good chance they'll get it but I don't think they'll be able to cover the 11 point spread.
Kings have a lot going for them. They're a fast team and I think will be hard for the Nuggets to contain. They know how to put up the points and aren't afraid to risk anything.
They're also not too bad when it comes to steals as well as not turning over the ball. I expect Nuggets to dominate the rebounds as they have been doing but I don't think they'll be able to control the game as much as the wany.
Kings have a solid offense and while Nuggets were fine without Will Barton I still think they'll feel that loss.
The pace of the Kings should be enough to keep them in the game. Don't think they pull an upset and take the win or anything, but I'm totally on https://www.Bovada.lvSacramento Kings +11.5.
Clippers vs Pelicans Betting Tips:
Surprising to see both teams doing so well results wise, but I think the Pelicans are the team that are really playing above themselves.
Looking at the stats they're at the top of many of them and hey that's great but I can't see them keeping that up.
I think they regress while the Clippers start to get things rolling. I could see Clippers going on a nice little run to be honest.
I just can't see the Pelicans continuing their 56% from the field and I think that's an anomaly. While I think the Clippers defensively have been solid and that's something that can continue. It's what they're focusing on and if Avery Bradley gets ticking then watch out.
https://www.Bovada.lvI can see them even winning the game but I'll go with Clippers +6.5
Follow @SBTSportBetting