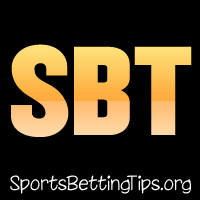 Follow @SBTSportBetting
Well it was a disappointing night last night with the NBA Tips.
We had Clippers +6.5 and welp they lost by 7. That was a tough one with a crazy 3 by Davis who put on an excellent performance. I still see a lot of regression for them and they need performances like that one from Anthony Davis if they want to keep going.
Honestly I had a stupid faux pas yesterday where I completely forgot about Denver and the elevation. Vin had mentioned it to me but for some reason I just didn't think of it and I felt that was a reason the Kings pick lost. Despite that Kings failed to cover the spread by just 2.5 so hey it was just one of those nights where it could have easily swung in the other direction.
Let's turn our attention to October 24th, 2018.
Timberwolves vs Raptors Betting Tips:
The Toronto Raptors are absolutely killing it at the moment on offense even though when you look at the team stats they're not exactly leading in many of the key areas.
They're just a team who kee putting on solid performances and I see this being another one where they cover the 7.5 point spread.
Leonard and Lowry are both performing excellent and the defense are stepping up. The Hornets struggled against them with 43% from the field and I like the Raptors to stifle them.
The point spread is short enough that garbage time shouldn't be an isuse.
https://www.Bovada.lvBet the Toronto Raptors -7.5
Lakers vs Suns Betting Tips:
This one is more betting the narrative than anything else but can you really see LeBron James going 0-4?
Rondo and Ingram are out but if you need one player to step up when everyone else is out or not playing well then you've got the best possible player to do that in LeBron James.
Despite the Lakers woes LeBron is performing well and they run at a 107.9 pace. They're going to come into this game fast and furious and I just can't see the Phoenix Suns stopping them.
Let's go LeBron.
https://www.Bovada.lvLakers -3.5
Follow @SBTSportBetting