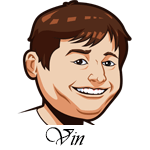 Follow @SBTSportBetting
A 1-1 record last night.
Things went basically how I thought they would last night. Both starters were okay, but not great and this game was 3-2 after four innings. Chris Sale was unable to finish the fifth and the Dodgers tied it and then Clayton Kershaw was unable to finish it and they took the lead right back. The Dodgers probably should've learned from the Red Sox and not even sent Kershaw out for the fifth, but it's Kershaw so I get it. After this is when the wheels fell off for the Dodgers.
The bullpen did not look good in the seventh as three pitchers couldn't get the job done and Eduardo Nunez of all people hit a three-run homerun. The Dodgers had some opportunities and there were some defensive lapses that I felt really messed things up for them, but the Red Sox clearly won this game.
[text-blocks id="137″ slug="email"]
Los Angeles Dodgers vs. Boston Red Sox Betting Tips:
Tonight's match-up sees David Price pitching for the Red Sox. He had a solid season with a 3.58 ERA/4.02 FIP and just over 9 K/9. He's been a very solid pitcher during the regular season, but he's been one of the worst postseason pitchers of all-time. He shed that a bit as he shut down the Astros in the last round, but you can still see the scars. The Dodgers had a 101 wRC+ against lefties on the season.
Hyun-Jin Ryu goes for the Dodgers and he looked great in his fifteen starts during the regular season with a 1.97 ERA/3.00 FIP. He was very solid in the first round, but in round two allowed 7 earned runs in 7.1 innings.
I don't think either of these guys will go very deep. I'd put the cap at about four innings and that is the number I am using for my projection system. That system sees another high scoring game with 9-10 runs being scored.
Bet Dodgers/Red Sox Over 8.5 Runs
As for the winner of this game, well, it depends. The Dodgers bad innings came at the hand of Alex Wood and Julio Urias. These guys have been shaky all postseason and I question why they were used here. While the Red Sox relievers were good, Ryan Brasier looked shaky and he is key here.
I like the over here because I think both starters will give up some runs early and then it'll be on the bullpens to hold the leads/keep it close. For me, David Price seems to be the one with a higher chance of things going bad. I don't see him having the strikeout stuff that Sale had yesterday and that really got him through. The Dodgers bullpen has some strong arms that went unused yesterday and if they get a lead, I think they keep it.
I'm going to be going with the Dodgers again and the series getting tied up.
Bet Dodgers +128
Follow @SBTSportBetting