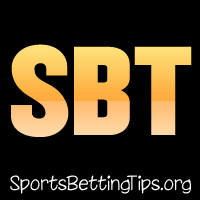 Follow @SBTSportBetting
Unfortunately we couldn't make it another winning night in a row as we went 1-2 last night.
We had the Celtics -9 and that one was wrapped up in the first half. Boston got off to a hot start and lead by 21 points at the break. They kept strong in the 2nd half and got the easy W and the cover.
We took the Jazz +4.5 who started off well enough against the Clippers. However LA came out strong in the 2nd half and that was all she wrote. We aldo had the Pelicans +4.5 and boy that was a fun one – they blew a lead in the 4th and lost the game by 10 points. It was tied with a couple minutes left too AND the Pelicans lost Davis so overall nothing we could do about that one – just got lunlucky.
It's a busier schedule tonight with 10 games on the board and we have 3 tips for you:
Pacers vs Thunder Betting Tips:
The Thunder are 1-2 but are a whopping 13.5 point favourites going up against the Indiana Pacers tonight and we're riding our hats with Pacers +13.5.
It just seems like too many points considering the way the Thunder are playing at the moment. Paul George isn't fitting in as well as Oklahoma City hoped. I'm sure eventually they'll be killing it but right now they really do seem to be struggling to get this offense rolling – especially with Melo in there as well.
The Pacers offense is looking surprisingly hot at the moment and I have to hope they keep riding this wave against the Thunder here with a big effort.
Grizzlies vs Mavericks Betting Tips:
I'm taking Grizzlies -4 here. Is it possible to go full on tank mode 4 games into the season? If so that's what the Mavericks are doing. Man they do not look good at the moment. They're going against a beastly Grizzlies team who have taken the scalps off the Warriors and Rockets – that's damn impressive.
The big concern is if the Grizzlies underrestimate the Mavs or not but hopefully not. They just look solid at the moment and their bench is stepping up big as well. That's an important one and should hopefully keep things going for them here.
Rockets vs 76ers Betting Tips:
Final bet of the night is Rockets -3 I think that's a nice line – Harden should run the court here and I think he is going to have a big game. Rockets aren't having the best performances offensively yet still are a 3-1 team. This really seems like a low line and I think the Rockets go to town on Philly here to be honest.
Follow @SBTSportBetting