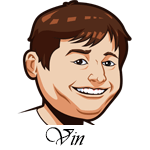 Follow @SBTSportBetting


[Get Exclusive Tips on our Patreon, Ad-Free
]
Tonight we get Baltimore and Miami in Thursday night football and, boy, what an ugly ass game. Both teams have a negative yardage differential and a negative points per game differential. Worst of all, both teams aren't really good on offense as Miami is averaging just 261 TOTAL yards per game and the Baltimore Ravens are averaging 277 total yards. Not good, not good at all.
The good news for Miami is that they won't have Jay Cutler this week. He's out with broken ribs and will miss this week. He was replaced last week by Matt Moore who went for 188 yards and two touchdowns in last week's win against the Jets. Moore isn't afraid to let it fly and he should be a bit more mobile than what we've seen from Cutler. There could be some happy receivers in Baltimore tonight.
Baltimore could probably use a QB change, but they won't see one. Joe Flacco currently ranks last in yards per attempt and is second to last in QB rating. On top of that his interceptions are way up. Not good. Terrible, actually.
Notable Upcoming Bets:
NFL Betting Tips:
This game is going to be ugly. It could decided by the running game. The Ravens run well, 120 yards per game, but the Dolphins defense has been stingy in only allowing 82 YPG. The Ravens have been the opposite allowing a whopping 145 YPG, while Miami has only rushed for 81.
Looking at those numbers and the thing that pops out to me is the 145 yards allowed by Baltimore's defense. That is terrible. Throw in the interceptions from Flacco and the rejuvenated Dolphins offense under Matt Moore and I think the answer is clear here. Miami +3 in what should be an ugly game. Bet the game, watch some basketball and cash in later.
NBA Betting Tips:
The MVP of the league thus far is undoubtedly Giannis Antetokounmpo. He has proven to be unstoppable on both ends of the floor and the Bucks have been winning because of it. Tonight, Milwaukee is hosting a "return to the MECCA" which is where they played their games in the 70s during the Lew Alcindor era. It should be a big deal locally and a raucous crowd is expected.
Combine that with the Celtics not really having anyone who can guard him without Hayward and the Bucks -4 is my play here.
The big story tonight is DeMarcus Cousins' return to Sacramento. The game is actually on national television and the reactions should be loud in Sactown. The Pelicans are a slight favorite, but with Anthony Davis listed as doubtful I can't really get on board with that. Without Davis, the Pelicans basically are the Kings team that Boogie left. Cousins and not much help.
While the Kings aren't the best team in the NBA or even really a playoff team, they are loaded with smart veterans and talented young players. They are deeper overall than New Orleans and I think they get it done at home. Kings +2 as this will basically be the NBA Finals for some Kings fans.
Follow @SBTSportBetting